'Out of order': SNP MP rebuked in Commons for saying Tories are 'bought'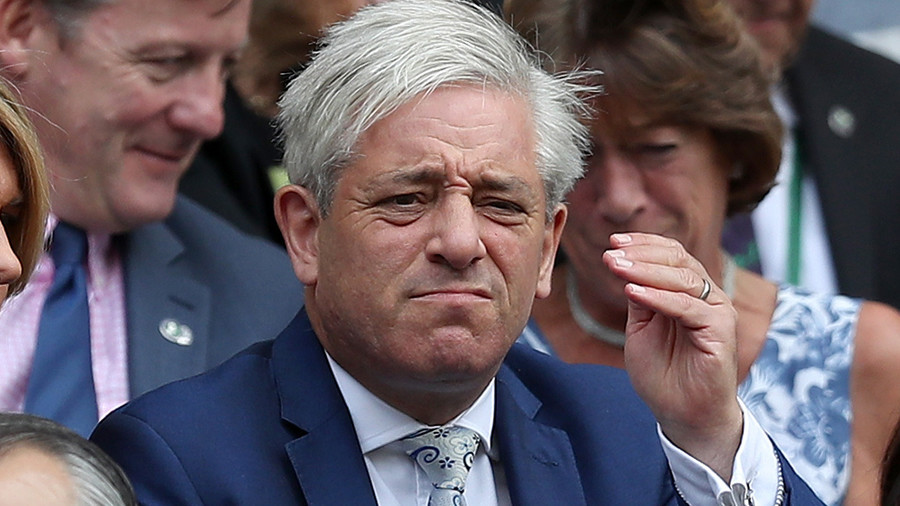 An SNP MP was scolded by the Speaker of the House of Commons after he seemed to suggest Conservative members had been "bought" at a Tory party fundraiser.
MP Alan Brown was rebuked by Commons Speaker John Bercow during Prime Minister's Questions on Wednesday, after he asked how it is that attendees paid up to £55,000 to dine with Tory leaders, including Prime Minister Theresa May.
Brown had said: "Previously I've highlighted that each Scottish Tory MP costs Scotland £265 million.
"Now it turns out the Scottish leader is much cheaper because £15,000 will hire her out for a day at a Tory fundraising dinner.
"At that same dinner the Defence Secretary was hired for £30,000; £2,000 bought the International Trade Secretary and £55,000 the Prime Minister.
"Does she agree with me that although they'll sell anything that moves, it's time to halt the privatisation of the Tory MPs and they should get on with the day job?"
Bercow intervened to ask Brown if he was really trying to suggest parliamentary members were being "bought," and if so, to think again before making any such allegation.
The Commons speaker said: "Just before I ask the Prime Minister to respond, I need an assurance from the honourable gentleman that he's not suggesting that the presence of a member of parliament was bought, because if he is suggesting that, that is straightforwardly out of order.
"Is that what the honourable gentleman is saying?"
Brown falteringly replied: "Mr Speaker, I was referring to a story in the newspaper…"
Bercow cut him off: "That's not good enough. Forgive me. I have to make instant judgments. If the Prime Minister wishes to issue some sort of response she's free to do so, but she's under no obligation to do so."
May declined the offer.
House of Commons rules dictate MPs should not accuse each other of lying or having false motives.
It wasn't long before the Twitterati began to suggest that May herself was in breach of such rules. Labour MP Grahame Morris tweeted: "Apparently it's okay for Tory MPs including Theresa May to suggest falsely that Jeremy Corbyn was a Czech spy but it is not 'in order' for opposition MPs to suggest Tory Ministers have been bought by business interests despite documented 'donations' at a Tory fundraiser."
If you like this story, share it with a friend!