Boris Johnson tells German officials that Brexit is a 'mess' – reports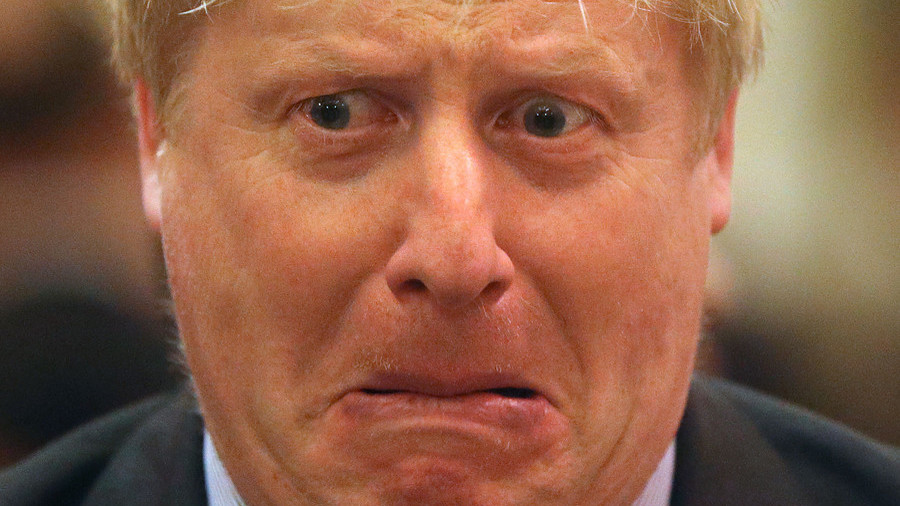 Boris Johnson has found himself in hot water once more after reportedly telling German officials that Brexit was a "mess." The comment is at odds with his consistently optimistic statements on the UK's departure from the EU.
The gaffe-prone foreign secretary, who famously championed Brexit, has seemingly undermined the cause in a private meeting with German officials held in Berlin, according to The Telegraph. The meeting took place in November 2016 or in April last year, when Johnson reportedly urged officials to turn Brexit into an economic opportunity.
The German representatives are understood to have declined his proposal, fearing that they could impede the mandate of chief EU negotiator Michel Barnier.
One of Johnson's allies, however, has sternly denied the allegations, saying on Tuesday evening that the report was a smear. Johnson's friend told The Telegraph: "These old claims will be rightly dismissed as nonsense by anyone sensible. Boris knows Brexit will be a great success and is committed to taking back control of our money, laws and borders."
The report comes as Johnson was accused of being incoherent and having "double-standards" when he delivered his Brexit speech last week. During his address, he optimistically said that Britain would reap economic benefits from Brexit, while he dismissed any proposal for a second EU referendum on the final UK-EU deal.
Politicians and influential journalists branded the speech "a waste of time" and claimed the MP for Uxbridge and South Ruislip is clueless about the internal workings of the EU, actor and writer David Schneider highlighted Johnson's tendency to U-turn on his statements.
Boris Johnson makes speech saying he is convinced that reversing Brexit would be an absolute betrayal. As is traditional, he has also written a speech saying the opposite.

— David Schneider (@davidschneider) February 14, 2018
Meanwhile, the UK government is reportedly set to announce a major climbdown on the rights of EU citizens during the Brexit transition period. Prime Minister Theresa May is said to have refrained from entirely rejecting Brussels' request that EU citizens arriving in Britain during the transition period would enjoy the same rights as those who arrived before it.
If the EU's request is approved, the move would represent another capitulation to Brussels by May in the context of the ongoing negotiations.
If you like this story, share it with a friend!