Boris Johnson insists people have three main 'anxieties' over Brexit (no, he's not one of them)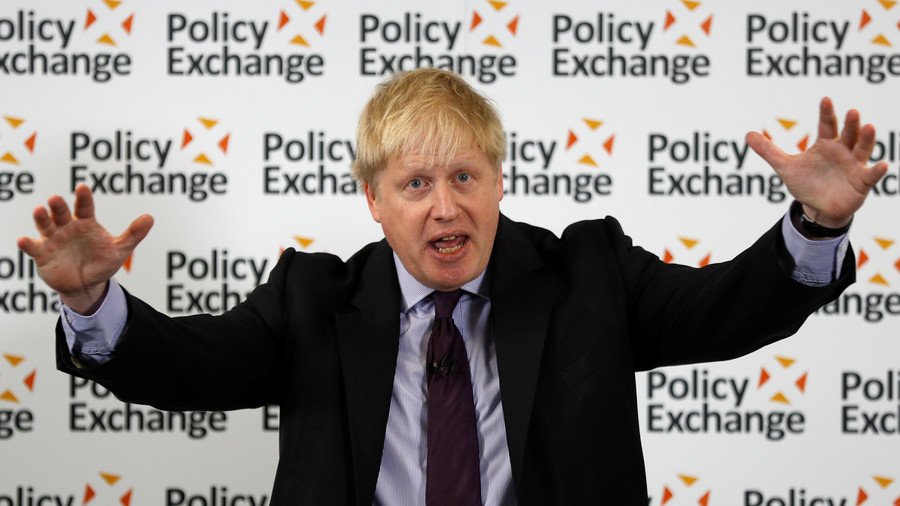 Boris Johnson has optimistically suggested Britain is facing just "three anxieties" about leaving the EU, on a day some Brussels bigwigs suggested the foreign secretary was spouting "total nonsense."
In a major speech at the Policy Exchange in central London on Wednesday, Johnson attempted to unite the warring Brexit factions with some inspiring, flowery words.
He also took the chance to try and debunk a trio of "anxieties" he says surrounds the process of leaving the European Union.
So what were the three itches Johnson feels need to be scratched? First cab off the rank: defense.
Security
"To all who worry about our strategic position… Our commitment to the defense of Europe is unconditional and immovable," the foreign secretary said in his Brexit speech.
"It is made real by the 800 British troops from the 5th battalion the rifles I saw recently at Tapa in Estonia."
That overwhelming force of 800 aside, what Boris doesn't mention is the UK defense force's dwindling numbers across the board; cuts could see numbers reduced to levels last seen more than 200 years ago.
Oh, and what about the nuclear submarines that are too expensive to run? Still, don't worry Europe, BoJo has your back.
Not becoming insular
Moving on… Johnson then insisted that, even though the UK is withdrawing from the 28-strong bloc, Britain would not become "more insular."
"It's not about returning to some 1950s menu – spam, cabbage, and liver – it's about continuing the astonishing revolution in taste, style, the arts, music, restaurants, and sport that has taken place in this county – in my lifetime – not so much because of the EU membership… but as a result of our history and global links," Johnson said.
Forget about the possibility of a hard border in Ireland, Bojo is particularly proud of Brits' "71 million visits to other countries, a 70 percent increase since the mid-1990s." Some might suggest Brexit is hardly going to help people going on holiday.
Johnson may personally not want to become more insular – but he should tell that to the people who campaigned on the issue of immigration, and the Brexiteers who thought they were voting for controlled immigration in order to become a little more … erm ... insulated on their little island.
Controlling borders
Which brings us to the third issue Johnson says is causing anxiety: that the UK wants to "take back control of our borders." Yes, he wants British people to go out, but aims to stop foreigners coming in. Sounds quite insular.
"Not because I'm hostile to immigrants or immigration, far from it," he said. "We need talented people to come and make their lives in this country – doctors, scientists, coders, and programmers who are so crucial to Britain's booming tech economy.
"We want to exercise control." (He should try self-control.)
Meanwhile in Brussels
Over in the EU meanwhile, leaders have been fired up over a comparison made by Johnson and the media comparing the bloc to Hitler. BoJo told the Telegraph on Wednesday that although bureaucrats in Brussels are using "different methods" from Hitler, they share the aim of unifying Europe under one "authority."
Jean-Claude Juncker told journalists in Brussels that he was "strictly against" an EU superstate, labelling the foreign secretary's comments ridiculous garbage.
"The European Union cannot be built against the European nations, so this is total nonsense," he said.
If you like this story, share it with a friend!
You can share this story on social media: