Brexit won't lead to 'Mad Max-style dystopia' – Twitter mocks David Davis' optimism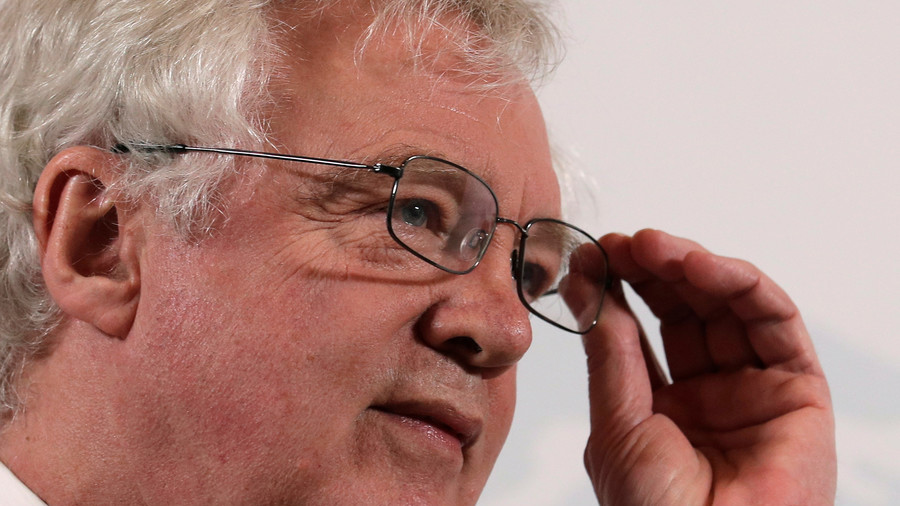 Post-Brexit UK will not be a 'Mad Max-style' wasteland, stated David Davis, prompting online derision as Tweeters took the opportunity to remind the Brexit secretary of his previous optimism.
Davis hit back at his critics and naysayers in Tuesday's speech to Austrian business leaders in Vienna, referencing the post-apocalyptic film 'Mad Max' as an example of what Brexit will not turn out to be.
"They fear that Brexit could lead to an Anglo-Saxon race to the bottom," Davis said. "With Britain plunged into a Mad Max-style world borrowed from dystopian fiction.
"These fears… are based on nothing, not history, not intention, nor interest. But while I profoundly disagree with them – it does remind us all that we must provide reassurance."
Unsurprisingly, the comparison between Brexit and a film depicting complete and utter societal collapse left many Britons shaken to the core.
While others took the chance to remind Davis of his previous 'positive' Brexit statements.
Some were simply left stunned.
Davis' Vienna address is the latest in a series of 'Road to Brexit' speeches, designed to help quell fears that the EU departure is being mismanaged by the Conservatives.
The speeches, however, seem to be falling flat. Last week, Boris Johnson delivered what was called a train wreck of a Brexit speech at the Policy Exchange in Central London. Full of his trademark flowery language, the speech was criticized as lightweight.
Following the EU referendum, Davis was telling the public that "there will be no downside to Brexit at all" – and now it's not quite the apocalypse.
Think your friends would be interested? Share this story!