May vs Merkel: Let the Berlin Brexit showdown begin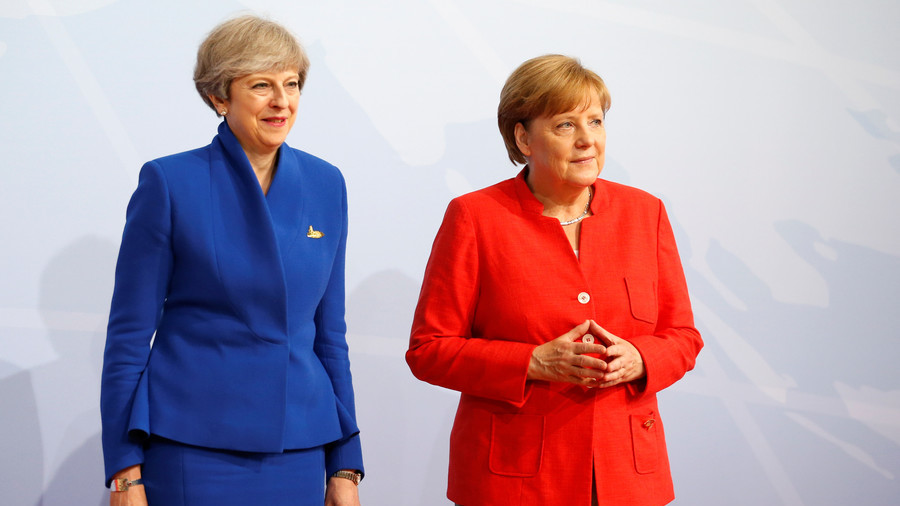 German Chancellor Angela Merkel and Theresa May will sit down for Brexit negotiations on Friday… but the UK's PM could be in for an icy reception if her mocking by the German leader in Davos is anything to go by.
The two will meet in Berlin on Friday, just weeks after Merkel mocked Theresa May in front of a room full of journalists at last month's World Economic Forum at Davos. Merkel joked about May's negotiation approach, telling the media that every time she asked her what she wanted, the UK prime minister replied: "Make me an offer."
May and Merkel will meet ahead of Saturday's annual Munich Security Conference, in which May is expected to explain the "security partnership" that she wants to maintain with the European Union.
The Security Conference will host multiple world leaders, foreign ministers and defense representatives, including Israeli Prime Minister Benjamin Netanyahu. He will attend the event for the first time and is expected to raise concerns over Syria. His visit comes days after Israeli police recommended that he be should be charged with corruption.
With talks opening last week on the second phase of the Brexit negotiations, May is facing demands from leaders of the remaining 27 member states to set out what sort of wider relationship she wants with the EU.
While Merkel is facing problems of her own as she waits on Social Democratic Party members to ratify a grand coalition between themselves and the Christian Democrats.
A spokesman for the German chancellor said on Wednesday that the UK needed to come forward with better, more-concrete proposals, and that "time is running out."
May and her ministers are now setting out "the road to Brexit" in a series of speeches, including Boris Johnson's contribution at the Policy Exchange in central London on Wednesday, which was widely considered to have been a flop.
After the last round of talks, EU chief negotiator Michel Barnier said "substantial" issues still remained and he had "some problems understanding the UK's position."
Think your friends would be interested? Share this story!