Lord Adonis v BBC: Twitter smackdown ends in social media row over national broadcaster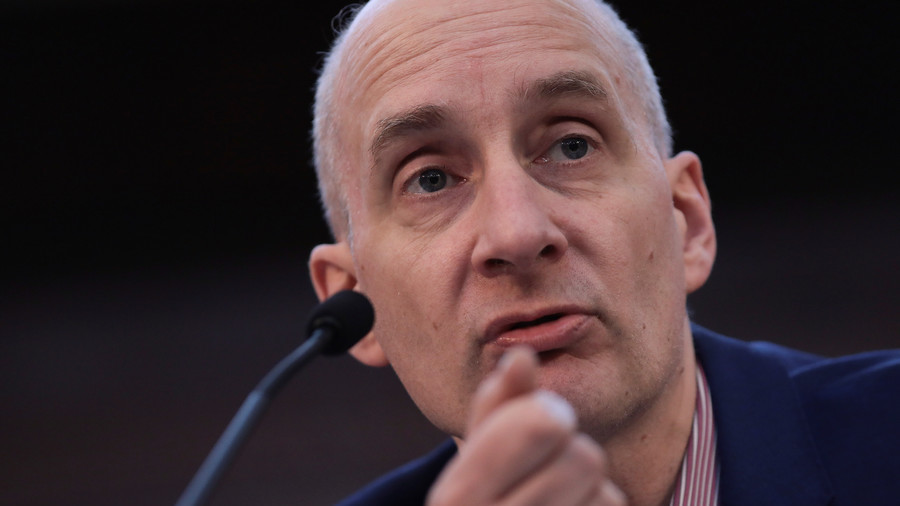 Labour peer Andrew Adonis has lashed out at the BBC in a scathing attack that described the national broadcaster as "on the ropes" – despite having appeared on one of its radio stations just hours before.
The Europhile took the time to describe what he perceives as the BBC's failings, apparently angered by a double-whammy of stories aired by the broadcaster on Wednesday.
That morning, Adonis had appeared live on the BBC, seemingly thrilled to stick it to Wokingham MP John Redwood over Brexit live on air.
However, the rest of Adonis' day was not destined to be fine and dandy, with his mood souring considerably. He appeared to be enraged by the BBC's expansive coverage of Foreign Secretary Boris Johnson's flop of a Brexit speech at the Policy Exchange in Central London, and by a pro-Brexit story with a headline that read "UK no longer shackled to a corpse."
The 'Twisted Weasel' – Nigel Farage's nickname for Adonis – was then subjected to an onslaught of disagreement from the Twittersphere, from both BBC affiliated accounts and the general public.
One of the BBC's highest-paid presenters, Dan Walker, lashed out at Adonis, dismissing his comments as the top "guff" of the day.
BBC Sport presenter Gary Lineker soon chimed in too, calling Adonis' comments "utter tosh."
His colleague, BBC Radio 2 presenter Jeremy Vine's response was a simple image to point out the BBC's diverse range of programming.
Sports News Correspondent Richard Conway also took the time to highlight the BBC's diversity – at least in sport – with a subtle dose of sarcasm.

Even BBC Sport's golf Correspondent pitched in.
It wasn't just employees of the national broadcaster to hit back. The response from the general public was largely perturbed by Adonis' comments.

On Thursday morning, the Adonis steam train showed no signs of slowing down.
However it is not all mobs and pitchforks for Adonis. Tony Blair's former press secretary Alastair Campbell added his voice to the opposing chorus, one of the few in support of Adonis.
So on and on go the accusations of BBC bias. What will happen next? (Hint: probably more whining on social media).
Not too long ago Adonis was using the BBC as his platform to attack RT and spar with 'Going Underground' presenter Afshin Rattansi on the broadcaster's 'Daily Politics' program. Now his relationship with the national broadcaster is now fractured.
Think your friends would be interested? Share this story!