Opioid prescriptions on the rise in England, new study shows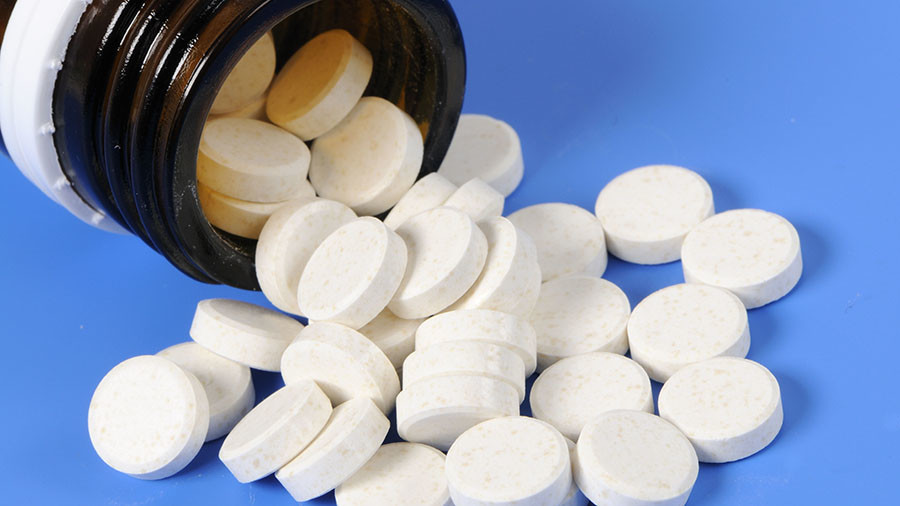 The prescription of highly addictive opioids by GPs in England is steadily rising, especially in deprived areas, a new study shows. The rise comes despite the drugs being potentially dangerous and the ongoing US opioid crisis.
Published in the British Journal Of General Practice, the research found an increase in long-term opioid prescriptions by doctors "despite poor efficacy for non-cancer pain, potential harm, and incompatibility with best practice."
The study found a clear north-south divide. Almost all of the low-prescribing areas were in the south of England while nine of the 10 highest-prescribing areas, including Blackburn, Middlesbrough and parts of Liverpool, were in the north. The exception was Bristol.
The number of prescriptions for opioids was higher in areas of socio-economic deprivation, the study added.
The authors point out that the prescribing of opioids for people with long-term pain is controversial because "opioids are ineffective in much chronic pain beyond modest effects in the short term." Despite that, there appears to be an "inexorable rise" in their prescription for non-cancer chronic pain, the authors said, with the potential for dependence, addiction, abuse and serious side effects.
Led by University College Hospital in London, the study examined data from GP practices across England from August 2010 to February 2014, the authors concluding there had been a rise in opioid prescribing, specifically of buprenorphine, codeine, morphine, oxycodone, and tramadol, the most-prescribed opioid in England.
Two opioids, methadone and dihydrocodeine, showed a decrease during the study period.
Researchers are calling for a register of all of those who are taking the equivalent of more than 120mg of morphine a day. The move to establish a national database of patients would "hopefully help avoid further escalations of doses as well as attempt to help patients with specialist opioid reduction programs," researchers said.
The increase in tramadol prescriptions is a public health concern, researchers said. Tramadol-related deaths from all drug misuse in Northern Ireland increased from 9 percent in 2001 to 40 percent in 2011. In England, tramadol was responsible for 132 deaths in 2010, rising to 240 in 2014, when it was reclassified and prescribing more than a month's supply at any one time was banned.
Deaths in England, Scotland and Wales attributed to all opioids, which produce morphine-like effects, have increased with nearly 900 occurring in 2011 compared with almost 500 a decade earlier.
The study comes after health officials announced a review into the "growing problem" of prescription drug addiction. The review will cover benzodiazepines and z-drugs, pregabalin and gabapentin, opioid pain medicines and antidepressants, the government said.
Concern over Opioids has risen in recent years due to the ongoing crisis around the drugs in the United States. In 2016, 116 people died every day from opioid-related drug overdoses, and 11.5 million people misused prescription opioids, according to the US Department of Health and Human Services.
Think your friends would be interested? Share this story!