Painkiller 50 times stronger than heroin 'kills at least 60'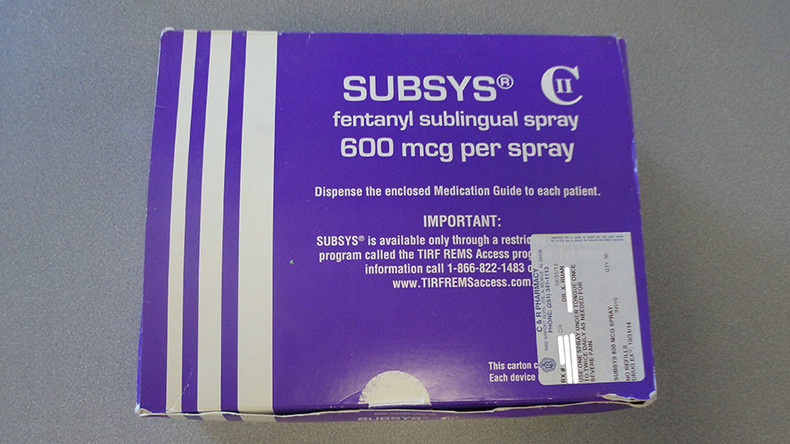 At least 60 people have died in Britain since December after taking fentanyl, a dangerous opioid painkiller that dealers are mixing with street heroin to make it 50 times more potent.
Read more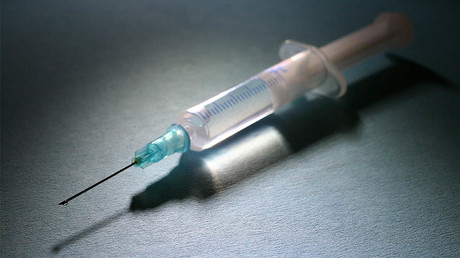 The alarming statistic comes as the Office for National Statistics (ONS) announced on Wednesday that drug deaths have hit a record high in England and Wales. Some 3,744 people were fatally poisoned by both legal and illegal drugs in 2016, 60 more than the previous year, it says.
It is the highest number since comparable statistics began in 1993.
Fentanyl is 100 times more potent than morphine. A chemical adaptation of the synthetic drug, called carfentanyl, an elephant tranquilizer, can be up to 10,000 times stronger than street heroin.
The National Crime Agency (NCA), which is investigating the use of the drug, warned the toll could rise as they await further toxicology results. A further 70 suspected cases are yet to be tested, it says.
The majority of drug overdoses thought to have involved fentanyl and carfentanyl are in the Yorkshire and the Humber region. They were predominantly men and a range of ages, with none younger than 18.
Health officials and police are warning heroin users to be "extra careful."
On Tuesday, police charged Kyle Enos, 25, from Newport, South Wales, with importing, supplying and exporting Class A drugs after officers identified him as using the dark web to purchase fentanyl.
His arrest follows that of three men in April after a drug-mixing facility in Morley, Leeds, was raided. All were charged with conspiracy to supply Class A drugs.
Just look at the protective equipment the officers needed to enter the premises! ☣️ You do not want this poison in your veins! ☠️ https://t.co/mV0hVttaMk

— NationalCrimeAgency (@NCA_UK) August 1, 2017
Dealers are playing 'Russian roulette' with users' lives, the NCA says. Deputy Director Ian Cruxton said fentanyl and its chemical adaptations are being supplied in and exported from the UK.
"We believe the illicit supply from Chinese manufacturers and distributors constitutes a prime source for both synthetic opioids and the precursor chemicals used to manufacture them."
Fentanyl, which hit the headlines after it was linked to the death of US singer Prince, can be legally prescribed, sometimes in the form of a patch or nasal spray. It is an extremely strong painkiller, taken for severe chronic pain, or breakthrough pain which does not respond to regular painkillers.
It is an opioid painkiller which means it works by mimicking the body's natural painkillers, called endorphins, which block pain messages to the brain.
Typical symptoms of an overdose include slow and difficult breathing, nausea and vomiting, dizziness and increased blood pressure.
Carfentanyl is only used as an anesthetic for large animals.
Police are urging anyone who is aware of a supplier of fentanyl, which is often sold on the dark web, to get in touch with authorities.
In the US, fentanyl is one of the drugs blamed for the rapid rise in overdose deaths and widespread opioid addiction.
Record drug deaths
The ONS announced a record number of drug-related deaths were recorded in England and Wales as the number of people killed by substances formerly known as "legal highs" and synthetic opioids continues to rise.
Around 70 percent of deaths were a result of "drug misuse," with the highest rate coming in the 40 to 49 age category.
Over half of all deaths involved an opiate, mainly heroin or morphine, and the highest mortality rate was in the northeast of England, where there were 77.4 deaths per 1 million people – an increase of 13 per cent from 2015.
Cocaine-related mortality rates have been increasing year on year, reaching a record high of 6.4 deaths per 1 million population.
The area with the lowest rate was the East Midlands, where there were 29.1 deaths per 1 million population.