Bisexual 'neo-Nazi' terror suspect accused of plotting machete attack on LGBT Pride event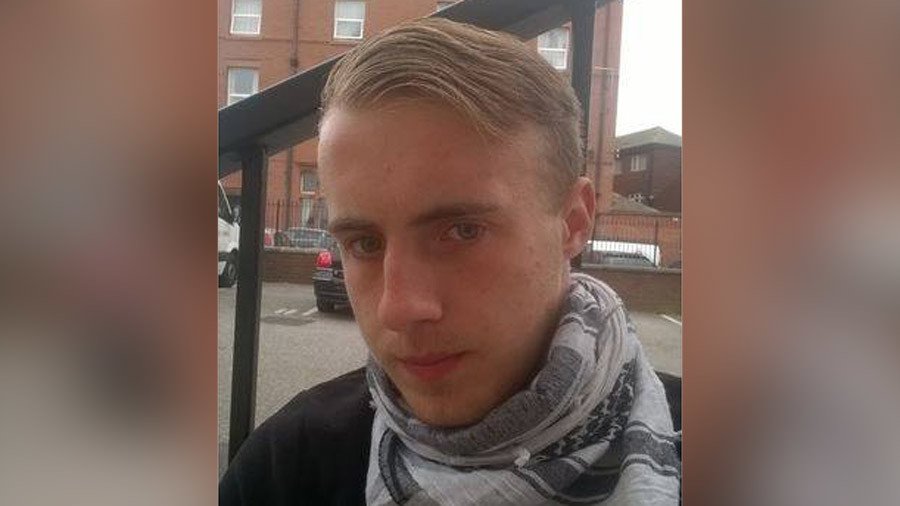 A bisexual far-right terrorism suspect accused of plotting a deadly machete attack on a LGBT Pride event became interested in Nazis after visiting his girlfriend in Germany, a court heard.
Ethan Stables, 20, is alleged to have planned to kill people at a gay pride demonstration in Barrow, Cumbria, last June. He denies preparing an act of terrorism and threats to kill, and says he is not homophobic but was just trying to impress his friends.
The court heard Stables was planning to use an ax and a machete during the attack, but the plan was foiled after he told people about it on Facebook.
A video was shown in court of him saying "gays look nicer on fire" as he burned the rainbow flag. He claimed in court he had been too scared to reveal his sexuality because his parents "would be disgusted" and said he had had sexual experiences with men.
"I am disgusted and ashamed of myself for what I said. I wish I could turn the clock back. I'm sorry," Stables told the jury.
Stables' mother, Elaine Asbury, told a jury he had visited Germany and on return to Britain had defended Adolf Hitler's ethnic cleansing.
"When he came back, he started another one of these fantastical delusions. I am trying to be kind because he is sitting there," she said as she looked at her son in the dock. "He was very single-minded, he was saying the Germans weren't as bad as you think, it wasn't about ethnic cleansing but maintaining the purity of the race."
Asbury also told of how Stables' behavioral problems started at the age of two.
"By the time he was in his terrible twos he was displaying behavior which didn't seem quite in the range of what you would expect." She said he was diagnosed with Asperger's syndrome when he was five.
Stables claimed he was too scared to reveal he was bisexual because his "right-wing grandfather would be disgusted." Asbury responded to that: "I think Ethan would be surprised to know granddad is a bit more accepting than he thinks.
"He just wants Ethan to be happy. He will decide in his own time what makes him happy and who makes him happy."
The trial continues with psychiatrists set to give evidence before the trial is sent out to consider its verdict.
Like this story? Share it with a friend!
You can share this story on social media: