Ex-terrorist group funds Paris trip for British Labour MP Toby Perkins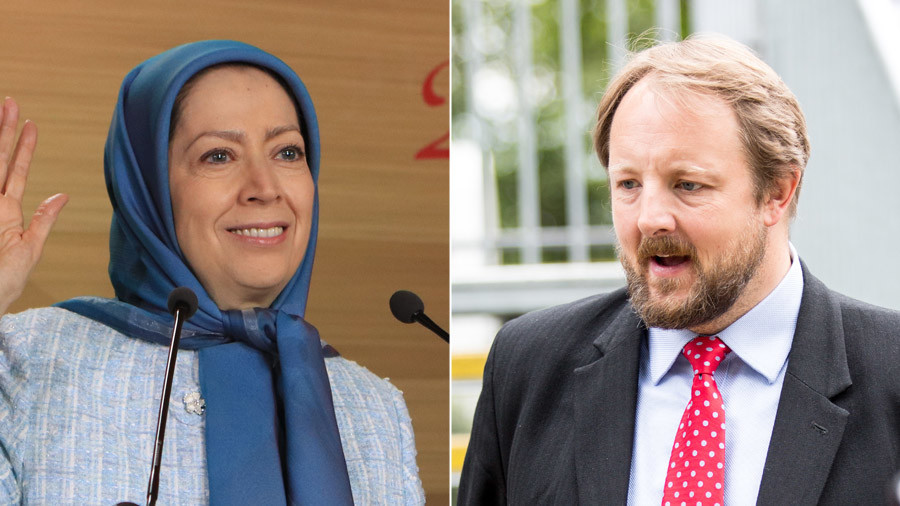 A group, formerly listed as a terrorist organization by the UK and US, funded a trip to Paris for a Labour MP. Toby Perkins was at an event run by the National Council of Resistance of Iran, described by ex-members as a cult.
Perkins, the representative for Chesterfield, while not being the only British MP at the rally, was the only politician to receive money from the National Council of Resistance of Iran (NCRI). According to financial disclosure documents, Perkins received £800 ($1,135) from the group.
Conservative MPs David Amess, Bob Blackman, Theresa Villiers and Matthew Offord also attended the July conference, which took place in Paris. The Welle Association for Human Rights and Democracy paid for Amess and Blackman's trip, while other MPs appear to have covered their own costs.
The NCRI is widely considered to be synonymous with the Mojahedin-e Khalq (MEK), who consider themselves an Iranian government in exile and advocate the violent overthrow of the current administration in Iran. More than 16,000 people have been killed in violent acts carried out by MEK since 1970s, including dozens of targeted assassinations against Iranian politicians.
MEK which was listed as a terrorist organization by the US, until then-secretary of state Hillary Clinton formally removed it from the list in late 2012. The group's leader, Maryam Rajavi, is banned from entering the UK, although she regularly holds events and meets with politicians in various European capitals. Both the UK and EU have listed the group on terrorism lists, with the former removing MEK in 2008 and the latter in 2009.
Speaking to the Middle East Eye, Iranian analyst Mahan Abedin said: "If UK parliamentarians are supporting them with a view to pushing for change inside Iran or supporting the protesters then this may not be the right way to go about it because this group has no traction. It's universally reviled.
"One reason it's so reviled is because memories are very long. They were blatantly fighting on the Iraqi side in the Iran-Iraq war."
The Paris event included speeches from politicians from around the globe. Tory MPs Villiers and Amess both gave speeches in which they stated their support for Rajavi and spoke of the need for human rights and democracy in Iran, according to Middle East Eye.
"The Iranian resistance is expanding its activities inside the country," Amess said at the Free Iran rally.
"Internationally, it has emerged as the only democratic alternative to the theocratic regime. So, ladies and gentlemen, today we do not want to talk about condemnation of the mullahs' crimes.
"We want to talk about regime change which is at long last within our grasp. We want to talk about a future Iran with Maryam Rajavi's 10-point plan," referring to Rajavi's blueprint for a secular, liberal democracy in Iran.
Despite the NCRI's abysmal global reputation, they are backed by significant figures in the US - including Trump-supporter and former mayor of New York Rudy Giuliani and ex-FBI head Howard Dean, among others.
According to the BBC, many of their Western supporters get paid for spreading the organization's message. From those who have declared their earnings, the going rate for a pro-NCRI/MEK speech appears to be $20,000.
Think your friends would be interested? Share this story!
You can share this story on social media: