Govt 'fake news unit' is nothing but 'fake news' – Labour MP Tom Watson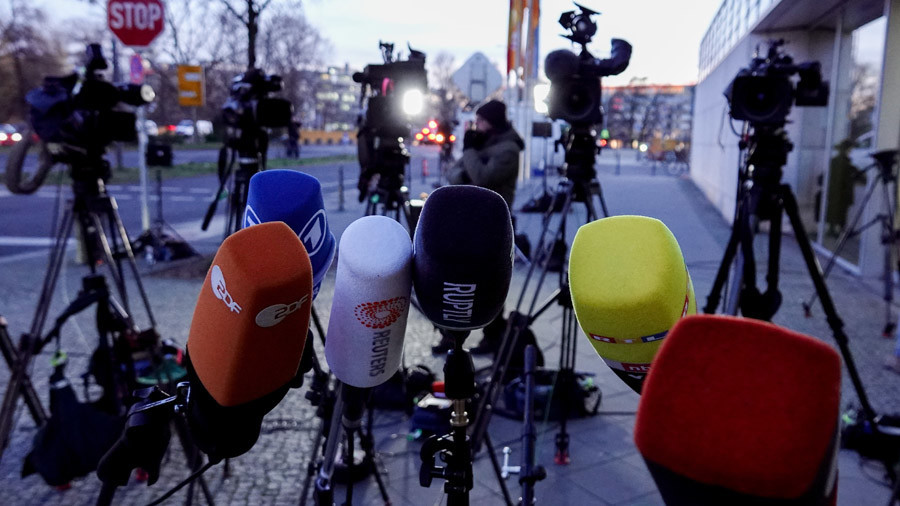 The government's new 'fake news unit' has itself been branded 'fake news' and "nothing but spin" by Labour MP Tom Watson, as the government has been unable to provide even basic details of how it will work.
Downing Street last week announced the creation of a specialized government team dedicated to tackling fake news and spurious information.
Despite announcing the creation of the unit to the press, MPs have been unable to answer basic questions about how the unit would work.
In a series of parliamentary questions asked by Watson, ministers had no idea who would be in charge, where it would be based, what staff would be operating it, and what funds would be invested.
Watson hit out at the ministers' unpreparedness on Twitter.
Remember the "fake news unit" the government said it was setting up? They can't answer the most basic questions about it. Did they... make it up? https://t.co/wVZpYXjJLg

— Tom Watson (@tom_watson) January 31, 2018
To each of Watson's questions, Cabinet Office Minister David Lidington replied:
"The Cabinet Office has indicated that it will not be possible to answer this question within the usual time period.
"An answer is being prepared and will be provided as soon as it is available."
Watson responded: "It seems the Prime Minister's fake news announcement was itself fake news. The government can't say what the National Security Communications Unit's remit is, where it will be based, how many staff it will have or what resources will be allocated to it.
"It may have made headlines, but until ministers can answer the most basic questions about it, their big story is nothing but spin."
The specialized unit had already sparked accusations of the government being hypocritical in its bid to crack down on misinformation, given it is the first one to spread "fake dossiers" and "burying bad news."
Goldsmith University of London media and communications professor Des Freedman told RT the move is "ironic" given the amount of disinformation the UK government has itself peddled.
"It's entirely fitting, if not a little ironic, that the UK government has set up a specialist unit to tackle fake news. After all, the government has long been expert in massaging statistics, burying bad news, publicizing its chosen policy initiatives and even producing and circulating fake dossiers to persuade us to go to war," he said.
The government's decision to prop up a specially designed unit to tackle fake news and propaganda comes after widespread claims that Russia tried to meddle with the Brexit vote, as well as the US and some European elections.
The allegations were spread despite there being no evidence of the Kremlin interfering in foreign democracies.
Like this story? Share it with a friend!
You can share this story on social media: