Finsbury Park terror suspect 'only targeted mosque after planned attack on Jeremy Corbyn failed'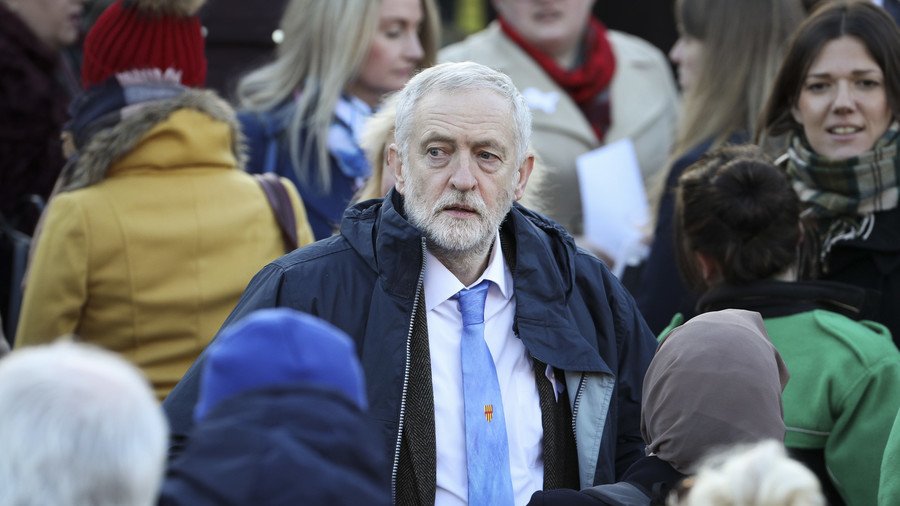 Darren Osborne, the suspected Finsbury Park mosque attacker, picked his target only after a failed plot to attack Labour leader Jeremy Corbyn, a court has heard.
Osborne and two accomplices, named in court as 'Terry' and 'Dave,' wanted to attack Corbyn at the Al Quds Day march, Osborne told Woolwich Crown Court. The Labour leader did not attend the demonstration leading Osborn to change his plans.
When asked if he wanted to kill Corbyn, Osborne replied: "Oh, yeah. It would be one less terrorist on our streets," according to the Independent.
Osborne added: "If Sadiq Khan had been there it would have been even better, it would have been like winning the lottery."
The defendant told the court that after the group had realized Corbyn would not be attending the march, the eventual attack on the Finsbury Park mosque "came out of the blue." He told jurors: "I thought we were just going to have a drink somewhere and then just abandon things for the time being."
"I was up for an attack that day but when we got to Finsbury Park I was just that exhausted, I had lost my nerve, I wanted to regroup I don't know...the attack was out of the blue," he said. "We didn't have a plan B, we were stretching our heads to get plan B together."
Osborne claims he didn't know the attack would take place or discuss it, adding: "It's all down to Dave...my recollection is rather vivid." He said: "I just thought we were going to postpone things to do something with a bit more substance."
Osborne claims he, 'Dave' and 'Terry' wanted to form a Welsh far-right group called "The Taffia."
Asked whether he would support them killing the targets he identified, he said: "Something needs to be done, this can't carry on, do you know what I mean? I would still support them."
Police told the jury CCTV shows only Osborne inside the van and body camera footage taken shortly after his arrest shows him telling an officer that he was driving. In an urgent safety interview conducted later in hospital, he allegedly told a counter-terrorism there was no one else involved, adding: "I'm flying solo, mate."
Osborne, 48, from Cardiff, denies deliberately mowing down 51-year-old Makram Ali, who died from his injuries, and nine other people shortly after 12.15am on June 19 last year. He is charged with terrorism-related murder and attempted murder.
The trial continues.
Like this story? Share it with a friend!
You can share this story on social media: