Women's hockey team posted 'chav' party to poke fun at 'lower-class' Brits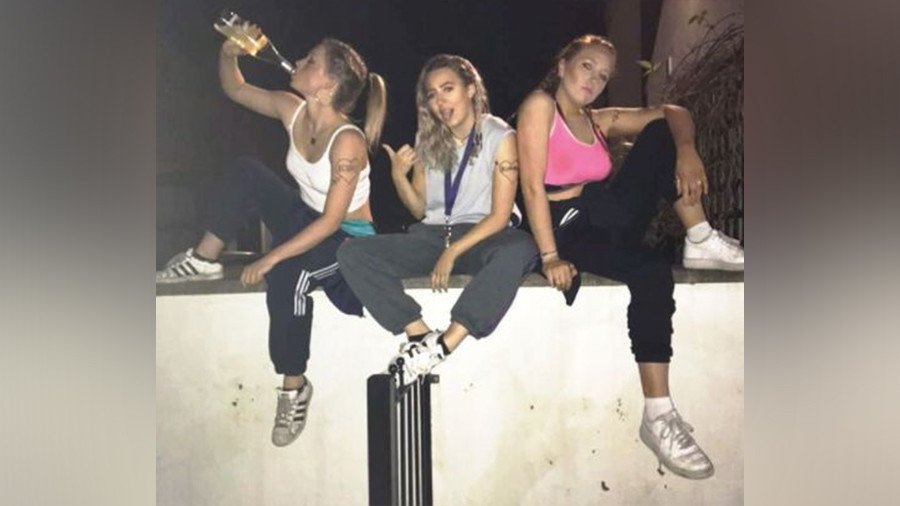 A "chav-themed" party held by a female hockey team from a top British university is being investigated after rich kid revelers were encouraged to "dress as lower class people" and expect "ASBO behavior."
The Leeds University sports team held its "chav night" social last Wednesday. An invitation to the event, posted on the group's closed Facebook group, included a dictionary definition of 'chav' as "a young lower-class person typified by brash and loutish behavior."
Members described themselves as "educated fair maidens" who would find "chav" behavior "entirely alien." But they were told to "set aside all they believed to be good, honest and noble" and "replace champagne flutes with cans of K cider."
They said "skin should be orange," "eyebrows should be perfectly groomed," and "luminous underwear" should be on show, and advised that "hoops should no longer be rose gold, but chipped and as big as a Garden Hoe."
The post went on to tell attendees to expect "strictly ASBO [Anti-Social Behavior Orders on Conviction] behavior" on "one of the biggest socials of the year."
Organizers also encouraged members to "take off Daddy's Debutant Ball present of Jimmy Chou's [sic] and and throw on Primark's own leopard print Ugg's [sic]."
The Tab student newspaper published the group's Facebook post alongside Instagram posts of the hockey players wearing tracksuits and fake tattoos, and carrying fake babies while drinking out of sambuca bottles.
One of the society's members who went to the event tagged their location on Instagram as "Juvenile Detention Centre." The club's captain also posted on Instagram with "#BringBackTheCornrows."
Leeds University Union said it would be investigating the social, saying it was "not acceptable." In a statement it said: "LUU expects all of its clubs and societies to run inclusive and accessible activities, including socials. All clubs and societies commit to uphold the LUU Social Guidelines.
"Where we become aware that this is not the case, as in this instance, we will investigate this with the organisers and take disciplinary action against individuals or clubs as appropriate."
The University of Leeds said the event was "ill-judged."
The hockey team has not responded to requests for comment.
Like this story? Share it with a friend!
You can share this story on social media: