'Slave auction' at UK university causes outrage
Published time: 14 Sep, 2017 21:20
Edited time: 15 Sep, 2017 18:01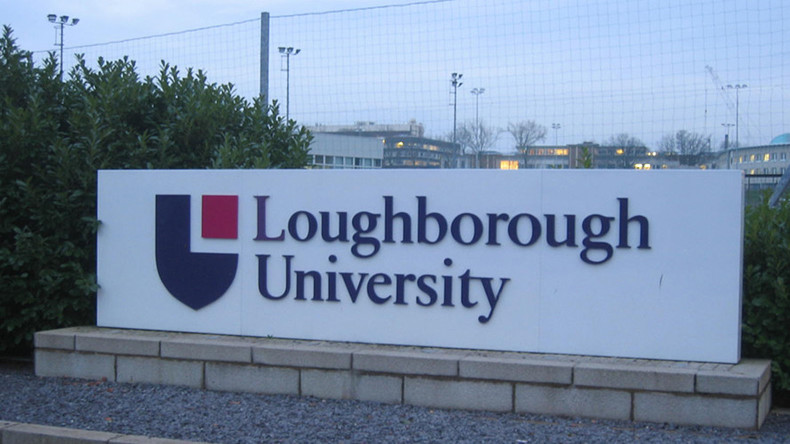 Students who planned to organise a 'slave auction' and 'slave night' during freshers week celebrations at Loughborough University in the UK have been forced to apologise after a raft of complaints from minority groups at the institute.
The offensive events, organised by the Faraday Hall residence at Loughborough, were met with an online backlash from the university's African-Caribbean Society and Ethnic Minorities Network, as well as individual students.
Complaints were lodged to the #DearLSU thread on Twitter, where the proposed timetable was also shared.
Fr, they wanna take our money but turn a blind eye to our issues. Yeah not happening. They can choke on their fake apology tbh #DearLSU

— 👩🏾‍⚖️ (@funny_florence) September 13, 2017
The fact that a whole committee felt it was okay to run a slave night is problematic, they lack of empathy displayed by LSU is outrageous.

— #DearLSU (@ManLikeAyo) September 13, 2017
Following the backlash, Faraday Hall issued a public apology via Facebook.
However, many remained unconvinced, pointing out that a public apology only came forth once the university was confronted by members of the Ethnic Minorities Network.
The head of EMN asked our Executive Officer to get the hall to publicly apologise. She's responded with this:

— #DearLSU (@ManLikeAyo) September 13, 2017
She did not feel it necessary to get a public apology.

— #DearLSU (@ManLikeAyo) September 13, 2017
Last year, Exeter University came under fire after some of its students were seen donning T-shirts with racist and anti-Semitic slogans, including 'Don't speak to me if you're not white' and 'the Holocaust was a good time' at a sports club social event.
READ MORE: 'Holocaust was a good time!' Racist, anti-Semitic slogans scrawled on Exeter students' T-shirts
That same university had to launch an investigation in February of this year following the discovery of white supremacist slogans and a swastika its residence halls.