Cannabis 'social' club becomes first in UK to be backed by police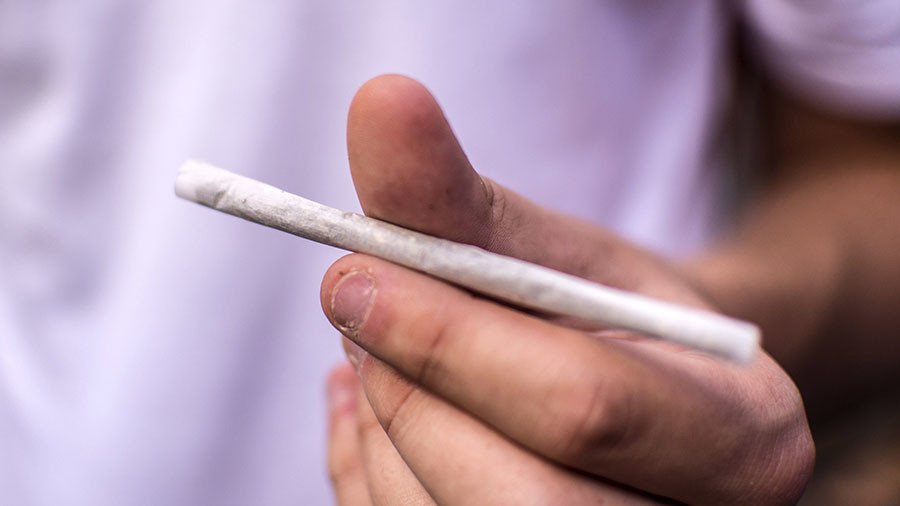 A cannabis club where people can smoke freely while watching TV or playing pool has been backed by police in the UK. Users at the Teesside Cannabis Club, the first of its kind, pay an annual £35-membership to get high in peace.
The Middlesbrough club, set up by Michael Fisher four years ago, allows for guests to make use of the Class B drug without fear of getting a criminal record.
The club has seen its membership balloon from around 60 to 180 in the past 14 months, according to Fisher, and boasts guests including TV star Jeremy Kyle, who visited while shooting his new series the Kyle Files.
The club resides in the policing district of the Durham Constabulary – one of five forces in the country to have stopped actively chasing cannabis users and small-scale growers.
The club, which bans the buying and selling of drugs on its premises, is the first of its kind to be embraced by certain authorities, after North Wales Police and Crime Commissioner Arfon Jones visited and voiced his appreciation of the scheme.
"The conversation around cannabis is changing and it is becoming more acceptable to talk about. We don't feel the need to hide in the shadows about it," Fisher said, the Daily Mail reports.
Fisher said he would like his scheme to expand across the country, singling out Durham, where he said he has a "very good relationship" with Police and Crime Commissioner Ron Hogg, who has worked with the club for many years. He also suggested North Wales as a potential future venue for a new club.
He suggested the expansion of the scheme would provide "strong evidence" for the government to change its regulation of cannabis.
Jones, who has backed the use of cannabis medicinally, said: "I visited Teeside Cannabis Club because I wanted to see how it was run.
"There are 150 members paying £35 a year and why not? There are pubs and clubs where people go and drink alcohol so why shouldn't consenting adults be able to use cannabis recreationally and without causing anyone any harm – and the location is such that there is no NIMBYism."
But Simon Stephen, Director of Casework for Addiction UK, and who was an alcohol and drug addict for 17 years, criticized the club saying: "The issue is that self-medication – which most of this is – is problematic.
"It can lead to addiction and cannabis users normally end up wanting more which can have a destructive impact on their lives.
"The effect lasts for over 24 hours. How would you feel if your bus driver was driving you after smoking?
"Your life can get to the point where you spend all your money on cannabis."
Like this story? Share it with a friend!
You can share this story on social media: