'Forced to defecate in front of cellmates': Detained immigrants take UK govt to court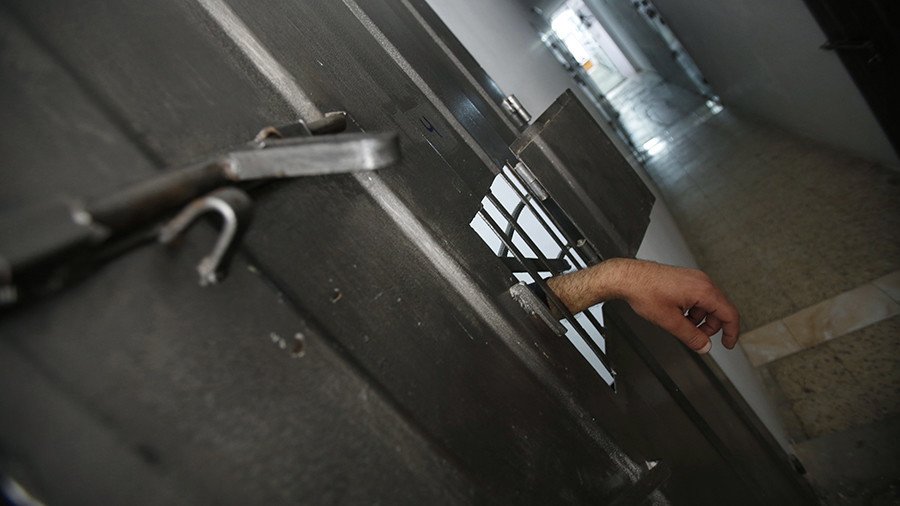 Immigrants who were forced to defecate in front of cellmates at one of Britain's most infamous detention centers are taking on the UK government. They say the "disgusting" conditions violated their human rights.
Immigrants detained at the Brook House Immigration Removal Centre, which is managed by private security firm G4S, claim they were held in "degrading" conditions, according to the Canary.
Their case against the government and G4S continues at the High Court in London on Wednesday.
According to the former detainees' lawyer, Patrick Page, they will tell the court they lived in overcrowded cells where they shared a toilet with no seat, lid, or screen. They will say they were kept in their cells for up to 13 hours a day with a window that failed to open.
While still in detention, an asylum seeker from Bangladesh, known by the pseudonym Mehdi, told Page: "To be seen on the toilet is humiliating and degrading. I try to hold on but it's excruciating. I eat less food during the day so that I won't need the toilet at night."
He went to describe the horrific conditions he was forced to live in. "I can't breathe, the room smells so bad. It makes me feel sick that I sleep next to a toilet.
"I am living inside the toilet. I cannot pray in my room because it's not clean. You can't properly follow Islam with a toilet in the room. It's like hell in here. It's a prison. It's disgusting."
The case comes after Brook House made the headlines in September. A BBC Panorama documentary revealed the extent to which guards appeared to physically and verbally abuse detainees. In one instance, a vulnerable young Egyptian man was allegedly choked by an officer.
READ MORE: Rape & sex assault victims still being held at Yarl's Wood immigration center, breaching UK policy
Page says while all his clients have been released, they are still fighting the case for the hundreds of detainees who remain locked up.
His clients' detention violated human rights including a private life and respect for human dignity, freedom of religion, not being subjected to inhuman and degrading treatment, and freedom from arbitrary conditions of detention, Page says.
Like this story? Share it with a friend!
You can share this story on social media: