Rape & sex assault victims still being held at Yarl's Wood immigration center, breaching UK policy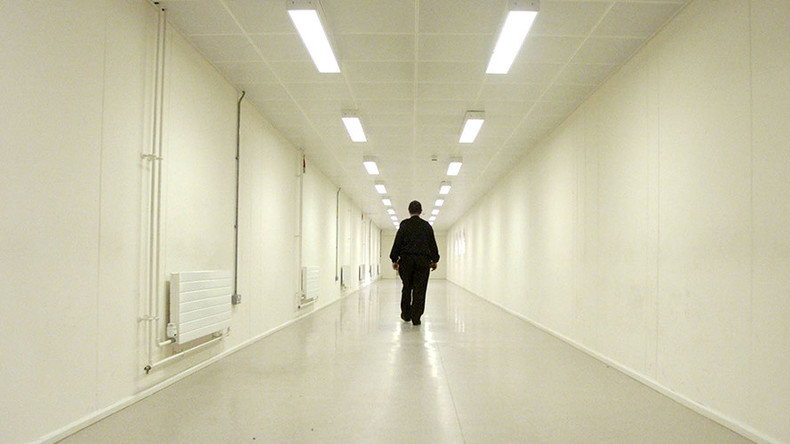 Women who have been raped and sexually assaulted are still being routinely locked up in detention centers. That is despite the government's policy explicitly forbidding authorities to do so.
A women's refugee organization found severely traumatized victims are still being detained in the Yarl's Wood immigration detention center for indefinite periods.
The detention is in breach of new guidelines introduced by the government back in September 2016 by which "adults at risk" should be spared detention, including victims "of sexual or gender based violence, including female genital mutilation".
Yet research by Women for Refugee Women published on Wednesday found that of 26 women who had been held in detention, 22 had been victims of sexual or gender-based assault, while 23 were found to have been detained for more than a month.
The research found all women were depressed following the detention, and that almost half had had suicidal instincts, with two actually making the attempt. More than 1,500 female asylum seekers were being held at the detention center with no knowledge of when they would be released.
In one case, Valerie (not her real name), who sought asylum in the UK after being beaten and forced into prostitution by her husband, was detained at Yarl's Wood for six months despite the Home Office being aware that she was a victim of gender-violence.
Recalling her experience in the detention center, she said: "It's a confined space and I was afraid of being in a confined space. I was suicidal, I was depressed and it was very traumatic. I wasn't sleeping - I was having flashbacks because of the memories that happened to me in that room. I felt like I was caged in again."
She added that people routinely checked on her at the center as they knew she was suicidal, yet they failed to release her. She was eventually released in August 2017 to continue with her asylum claim.
Detention has been widely criticized amid claims that other countries which resort to alternative methods are equally effective in staying in touch with asylum seekers and controlling immigration. According to the new report, up to 85 percent of women being held behind bars were released back into the community to continue their asylum applications, compared to 15 percent who were removed from the UK.
Natasha Walter, founder of Women for Refugee Women, said she had hoped the Home Office would put into practice the new detention guidelines for vulnerable people. Saying the findings of the research were "hugely disappointing," Walter added:
"Detention is traumatic for individual women, and it is also unnecessary, expensive and inefficient.
"We need to move away from detention and build a fair asylum process in which cases are heard and resolved while refugees are living in the community, so that they are able to start rebuilding their lives," she said, according to the Guardian.