Torture victims held illegally in Britain's immigration detention centers, judge rules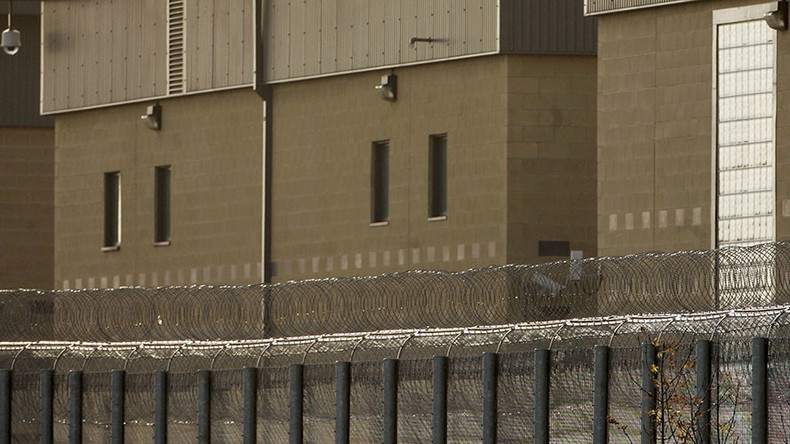 Britain's immigration, detention and removal centers are illegally holding survivors of torture, a High Court judge has ruled.
Seven victims of serious abuse brought a challenge against their treatment at the hands of the UK Home Office.
The official Government policy on "Adults at Risk" was to put torture victims in prison, something which could seriously impact their mental health.
Under the controversial policy, torture was redefined to acts carried out by official state agents, discounting torture by militias, traffickers and terrorists.
Justice Ouseley found the policy lacked "rational or evidence base."
"The chief problem with the narrowed definition is that it excludes certain individuals whose experiences of the infliction of severe pain and suffering may indeed make them particularly vulnerable to harm in detention," the judgement states.
Despite medical professionals identifying scars on torture victims which corroborate their stories, the individuals were still locked up.
Judge Ouseley said that under the policy, doctors are required to "reach conclusions on political issues which they cannot rationally be asked to reach."
The seven bringing the case are variously trafficking victims, those tortured for being gay and one man captured by the Taliban.
The charity Medical Justice helped bring the cases, which include the story of a Nigerian asylum seeker detained in Harmondsworth immigration removal center.
Because he is bisexual he was attacked, stabbed and flogged in Nigeria before being granted refugee status in August of this year.
However, the five weeks he spent locked up while his case was reviewed was enough to cause further damage, he said.
"What happened to me in detention is in my life every day," he said.

"I'm having nightmares about the trauma I experienced in that place and have been diagnosed with PTSD.
"Being put in detention made me feel that there's no safe place in the world for me. All of my body is covered in torture scars.
"I'm still haunted by the sound of the key locking me up in my room in detention and the banging of the doors there. There's nothing that the Home Office can give me that can ever take away what they have done to me."
Human rights campaigners are calling for all torture victims to be removed from holding facilities.
"Narrowing the definition of torture by the Home Office demonstrates its sheer contempt for vulnerable detainees whose lives it is responsible for.
"There is ample justification for immediately releasing all detained adults at risk so they can access the care and support they need in the community," Medical Justice coordinator Emma Ginn told the Guardian.
The ruling is the latest in a series of embarrassing blows for the Home Office.
A recent BBC Panorama documentary revealed abuse of detainees by guards working for private security giant G4S at Brook House immigration removal center near Gatwick airport.
In addition, there have been three deaths in recent weeks at immigration removal centers.
"What is particularly shocking in this case, is that the Secretary of State developed a policy, completely at odds with responsible medical opinion and established legal standards, that treated people who suffered abhorrent torture differently, simply on the basis of who their torturer was," Toufique Hossain of solicitors Duncan Lewis told the paper.
David Isaac, chair of the Equality and Human Rights Commission, said the "unlawful policy" must be scrapped.
"People who have been subjected to torture should not be kept in immigration detention," he said.
"The government should now go further and strengthen the human rights protections for people in immigration detention."