Bellingcat blogger's complaint that RT was unfair about his work dismissed by watchdog Ofcom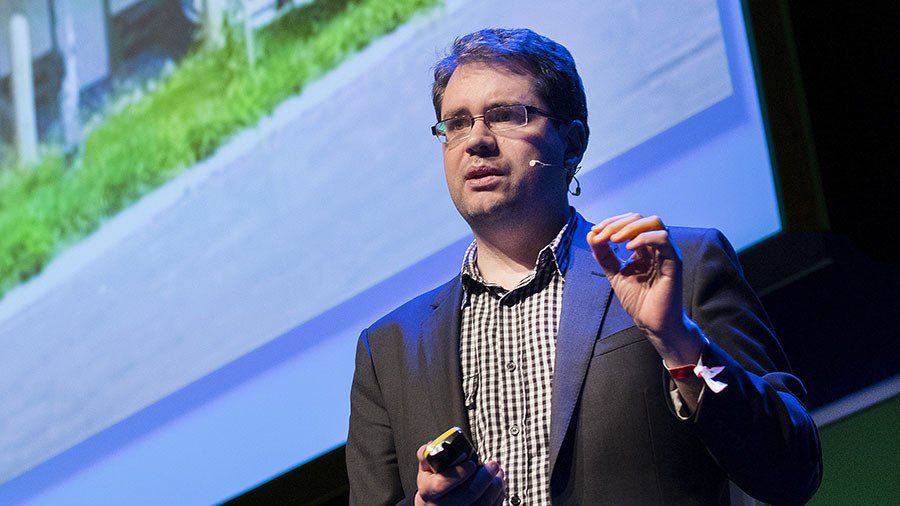 British broadcasting watchdog Ofcom has rejected a complaint from professional web-surfer and blogger Eliot Higgins, which claimed that an RT report was (to paraphrase) mean about him.
The man behind the Bellingcat online investigative team is not normally shy of tweeting about Ofcom rulings involving RT. At the time of writing though, he's been silent about this one.
Higgins complained about a sequence shown on RT which questioned elements of his work in relation to the downing of the MH17 airliner in eastern Ukraine in 2014. His work essentially involves watching videos on social media and looking at Google Earth to carry out investigations into incidents in conflict zones. Much of his focus is on Syria and Ukraine.
For light relief, he likes to watch RT and get upset about it. It's fair to say he often comes to different conclusions about certain events, despite the fact that RT sends real reporters to the actual places they're talking about. This wasn't his first complaint about RT to Ofcom, and it's not the first one that the watchdog has dismissed.
This time the response was "Ofcom has not upheld Mr Higgins' complaint of unjust or unfair treatment in the program as broadcast."
A look at Ofcom's ruling suggests that the only thing more comprehensive than Higgins' reports into Syria and Ukraine, are his letters of complaint about RT.
He was angered by criticism (fair criticism according to Ofcom) that perhaps sitting at home and pontificating on events happening thousands of miles may not be an exact science. RT in its defense pointed out that he has been happy in the past to have what he does referred to as "armchair analytics."
The blogger also claimed to be upset that he wasn't given a chance to respond to criticism made against him, and he told Ofcom "[he] would have been happy to appear on RT to discuss this with them." RT outlined to the watchdog at least five times that he had refused to comment on reports about him, at least one time publicly on social media.
Higgins was particularly angered about the use of his own previous admission that he had lacked experience in his chosen field. He modestly informed Ofcom, according to the report, that he is actually now a "worldwide recognized expert."
Here's the RT report he didn't like.
So Higgins complained to Ofcom that the material "undermined his work."
The watchdog said "we considered that the material broadcast about Mr Higgins in the program was a fair account of his work."
And that "it did not contain allegations of wrongdoing or incompetence or make any other significant allegations about Mr Higgins and did not result in any unfairness to Mr Higgins. Therefore, there was no requirement on the broadcaster to have provided Mr Higgins with an appropriate and timely opportunity to respond in order to avoid unfairness to him."
Still waiting for his response to that.
Like this story? Share it with a friend!
You can share this story on social media: