Crisis-hit Ukip leader shares taxi receipt to distance himself from Meghan Markle race abuser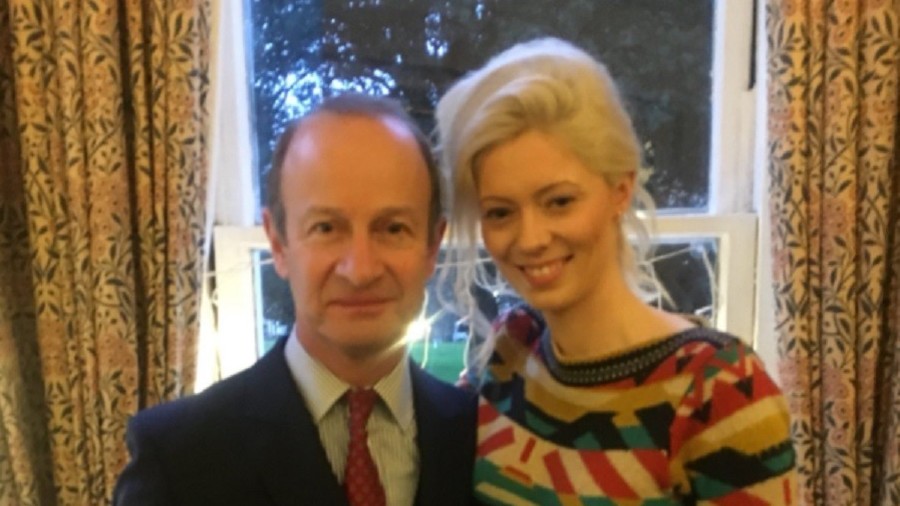 The UKIP activist turned model who made racist remarks about Prince Harry's fiancée and made graphic references to child rape has been spotted with the leader of UKIP – days after he claimed to have broken up with her.
Henry Bolton, 54, and Jo Marney, 25, were seen on a London Tube train last night, despite their claims that they are no longer romantically connected.
The crisis-rocked politician, who is being told to stand down from his party by the members he is supposed to lead, insisted he is not trying to hide the fact he is still friends with Marney.
Bolton posted a taxi receipt to her home in Maidstone from his London flat to prove Marney did not stay over after she was, according to Bolton,"collecting bags".
Marney is currently suspended from UKIP, after text messages were leaked in which she racially attacked actress Meghan Markle, stating she would "taint" the Royal family when she marries Prince Harry in May.
However, the scandal-rocked duo, who reportedly went on their first date on Boxing Day – Bolton having left his wife and children on Christmas Eve – are still spending time together.
Bolton said that their relationship was "on hold" but that they had met for dinner at the National Liberal Club in Westminster. The Liberal-Democrat-turned UKIP-politician said the pair met to discuss threats made against Marney following the revelations.
However, hours later Bolton was involved in a Facebook row – for the second time in days.
"An organised coup and insurgency against my leadership of our party has begun," Mr Bolton wrote.
"Prominent individuals both inside and outside the party have co-operated with left wing media to intentionally destabilize the party during this time and turn the members against me."
Henrybolton & Jo Marney are on my train again...together and looking very happy on their way to Folkstone! I thought he'd announced that they were 'finished' .... Unless he's decided to resign from UKIP!....or perhaps she's just collecting her toothbrush!! 😂

— Patrick Clancy (@1PatrickClancy) January 17, 2018
Bolton took to social media to claim party members are discussing the sharing of private messages and leaking information to the press.
"The affection is still there, of course, it doesn't switch off. We've been put under difficult circumstances and the relationship is on hold," he said.
"We are still in touch and I met her three times in the last week."
Bolton says messages from his ex were doctored to shame the pair and bring him down. Asked if he rules out getting back together with Ms Marney, he said: "I don't rule it out, not at all."
For her part, Marney said: "I don't have a bad word to say about Henry. I still think he's the perfect gentleman."
You can share this story on social media: