'UKIP is a mess': Fury among supporters as chaos strikes party and leaders do battle on Facebook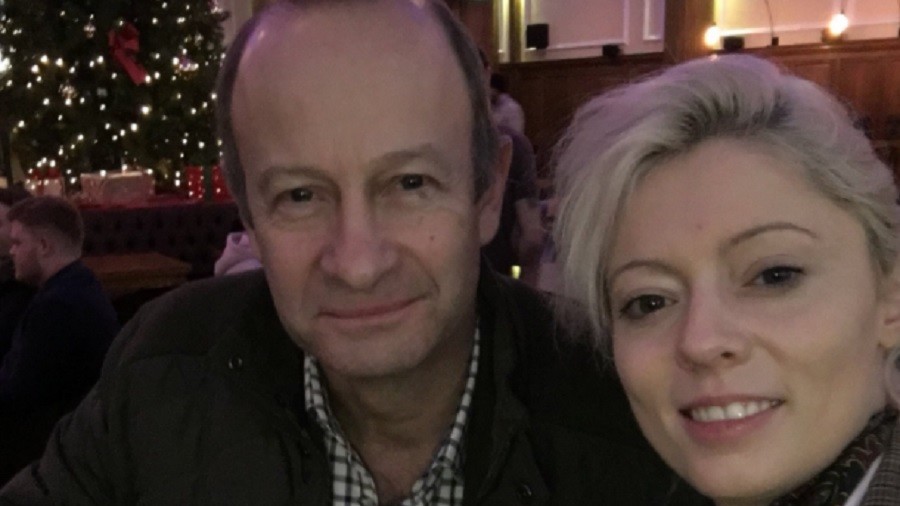 Nigel Farage's UKIP is falling apart around new leader Henry Bolton's ears – despite the party claiming that it is preparing "to go to war" to defend Brexit.
The right-wing party is collapsing after the leader's personal life became a subject of public embarrassment. Bolton left his wife to start dating a 25-year-old UKIP activist. Days later, it emerged that she had joked about baby rape and made racial slurs about Prince Harry's fiancee Meghan Markle, according to reports in the Daily Mail.
The party has failed to capitalize on the government's repeated capitulation to the demands of the EU during Brexit negotiations. It also failed to win any seats in the 2017 general election, when its popularity collapsed to 593,852 votes - down from 3,881,099 in 2015.
Members were left reeling when party figures appeared to fall out publicly. UKIP Member of the European Parliament (MEP) Bill Etheridge resigned as spokesperson for the party on Facebook, sparking a row with Bolton when he said the leader needed to quit.
"I am resigning as a spokesman for UKIP and focusing in pursuing Brexit through public meetings and rallies," he wrote. "I also urge members to contact the NEC to call for the removal of Henry Bolton before his ego finally drags the party down."
In a back and forth that quickly descended into farce, Bolton replied, stating that the spokesperson's message was misleading: "You were sent an email at 05:29 this morning removing you from the post Bill Etheridge."
Members were furious, taking to social media to blast the representatives for the public break down. One wrote on Twitter: "UKIP is a mess. Since the referendum, we have had no vision, no strategy and no leadership. I have said many times before if you don't change & modernize as a party, then you die. Bolton's leadership is destroying UKIP. Time to go."
Another said on Facebook: "A party that could have truly brought about change and a return to democracy and representation of the British working peoples, now a broken finished joke. Shut it down and re-group under a different banner with serious dedicated representatives."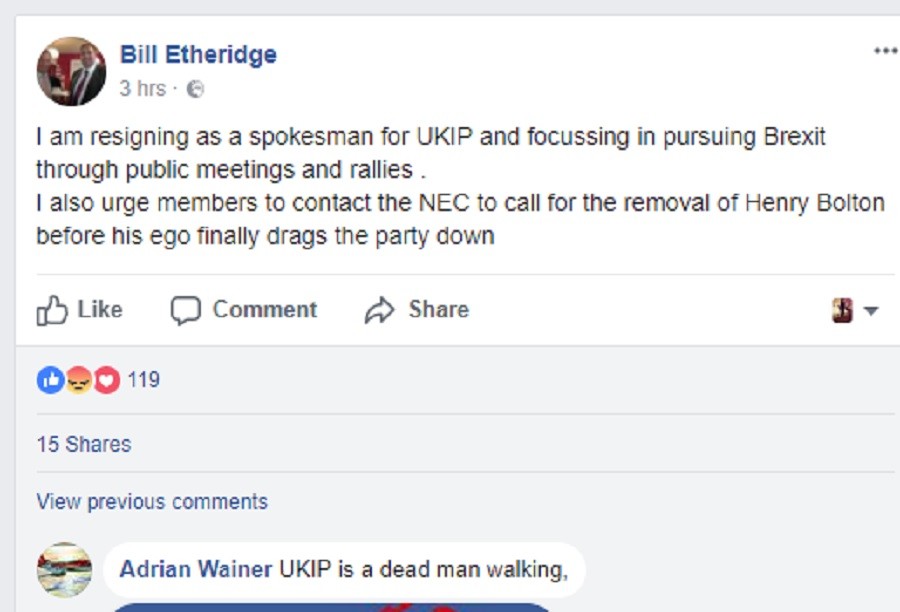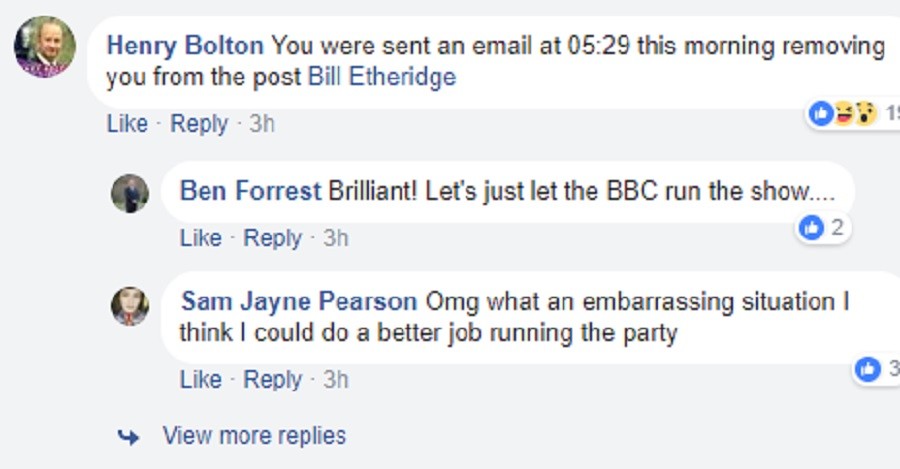 This came despite UKIP saying it was preparing to do battle with Prime Minister Theresa May's government over Brexit. Former leader Nigel Farage said he would consider another referendum on the UK's EU membership after the Brexit backlash. The party disagreed with Farage, under whose leadership support for UKIP rocketed.
A separate tweet said: "UKIP does not want another referendum, but we MUST be ready for war if the government fails to deliver."
Even UKIP's supporters are now calling for a new party. One wrote on the official Facebook page: "UKIP is now holed below the waterline after the Bolton affair. A married man with children leaving his family in the lurch, and a tainted species of womanhood for a mistress calling other people tainted. No thank you."
You can share this story on social media: