EU finally realizing it's also to blame for Brexit – Senior MEP (VIDEO)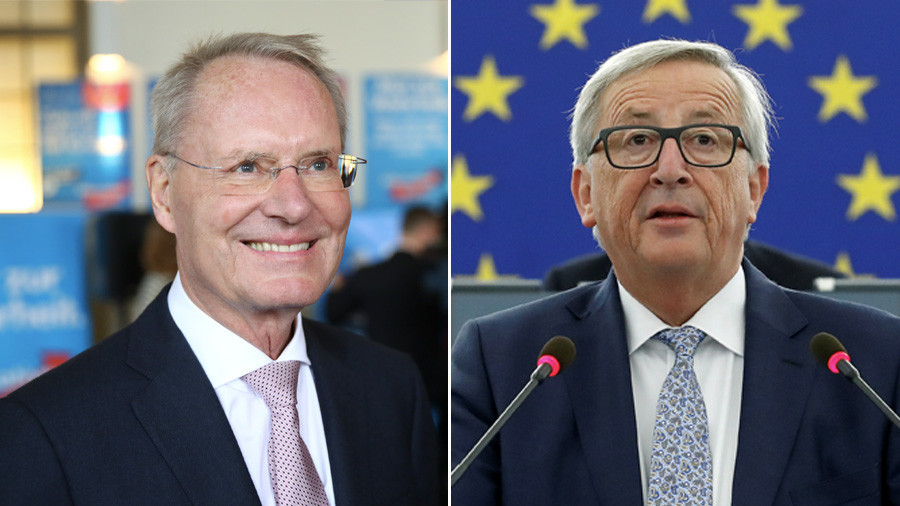 A senior member of the European Parliament says Jean-Claude Juncker concedes that the bloc is also to blame for Brexit. Hans-Olaf Henkel MEP told RT the EU Commission president recognizes that the union "played its part."
During a parliamentary session on Wednesday, Juncker called Brexit a "lose-lose situation," and even went as far as calling it a "catastrophe."
"When it comes to Brexit… it is a lose-lose situation, both for the British and for the members of the EU," Juncker said. "I continue to feel that the exit of Great Britain is a catastrophe. The guilt lies on many shoulders."
Henkel's told RT's Bill Dod that Brexit isn't just a major issue for the UK, it is also a huge problem for the European Union – and Juncker is finally admitting the EU is also at fault.
"...Brexit is a lose-lose situation not only for Brexit but also for Europe...Most of the deputies believe that it is a problem only for Britain," Henkel said reiterating Juncker's phrase, before adding: "It is at least as much as a problem for the continent.
"I think today Juncker has admitted that not only Britain is responsible for Brexit but also Europe."
In the explosive interview, Henkel compared Britain's joining of the EU to being like someone who "join[s] a football club, but the management decides to play golf."
Like this story? Share it with a friend!
You can share this story on social media: