'It's just bad PR': Meet Jerusalem's new UK-born deputy mayor and her controversial opinions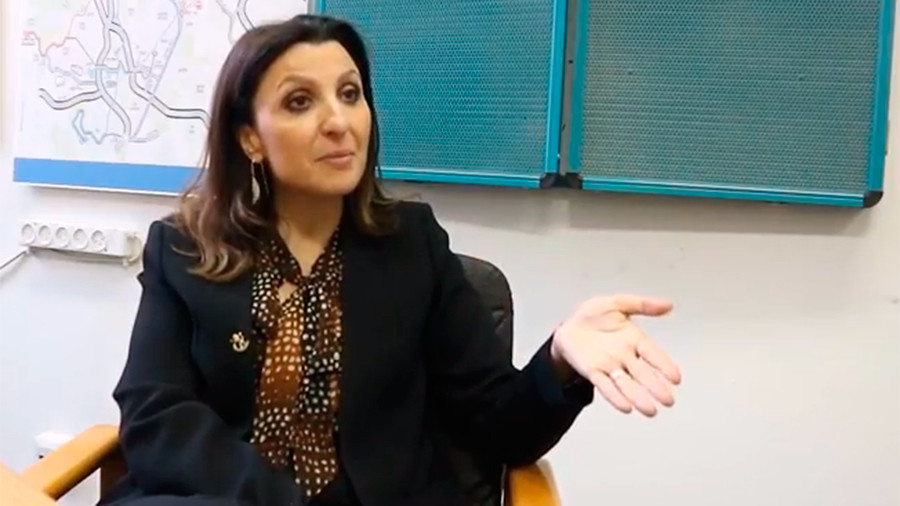 Jerusalem's new UK-born deputy mayor Fleur Hassan-Nahoum says Israel has an issue with bad PR - and hasn't done anything to deserve its bad reputation. She is the first British citizen to hold a senior political role in Israel.
So who is Fleur Hassan-Nahoum?
She is the new deputy mayor of Jerusalem who believes that Israel's negative global perception is a consequence of "atrocious" PR. Hassan-Nahoum claimed there must be something more sinister at play to explain "how the liberal public in Europe have so blindly accepted the rhetoric" of the Palestinians.
"The world shouldn't take this totally one-sided narrative of the poor Palestinian and this brutal, apartheid Israeli rule," she said. "I can only conclude that the oldest hatred in the world, antisemitism, is just at play here."
"Israel's PR is currently atrocious and we are war criminals in the foreign media. I intend to become an important figure for Israel in terms of how we are represented outside of our country," she added. She insists that is is the Palestinians, not the Israelites, who "time and again, when they are at a crossroads of peace or war, have chosen the path of war."
Hassan-Nahoum is a member of the Yerushalmim party, and seeks to gain supporters from all strands of Israeli society – from Ethiopian Jews to ultra-Orthodox Charedi women. Local media have dubbed her the "Orthodox feminist."
"I'm a religious woman, and in this country, the extremist groups have excluded women from the public sphere and political life," Hassan-Nahoum said.
"I don't think if you are religious or Orthodox that you then can't have a voice as a woman."
Hassan-Nahoum was born in London, but grew up in Gibraltar where her father was the chief minister for more than 20 years. When she was 18 she moved back to the UK to study law at King's College London. Despite her ties to London, she took a swipe at the UK's Labour Party and said that while people wearing hijabs can do so proudly in the UK, Jewish friends of hers in London are shunned.
"I think it's tragic what is happening in the Labour party. When I went to England in April I met with a lot of city councillors from the Labour party. They are so angry at what is going on…," Hassan-Nahoum said.
"I do feel that this has only got worse since my time at university and in England – it's what I hear from my friends in London. The fact is that you can wear a hijab and not have to make an excuse for yourself, yet friends of mine in London have to take off their yarmulkes because they are scared of getting attacked."
Hassan-Nahoum also dismissed comments by UK foreign secretary Boris Johnson about what a peace deal between Palestine and Israel should look like. "We should have the say on what our borders will look like, not a British Foreign Secretary," she told the Independent. Hassan-Nahoum has also embraced President Donald Trump's announcement that the US will now recognize Jerusalem as the capital of the Israeli state.
"Absolutely, we welcomed it, even if it does nothing more than confirm a reality which already exists on the ground," she said. "Jerusalem is the capital of Israel, always has been, every independent country should have the right to choose its own capital. It is not just the capital of the state of Israel but also the capital of the Jewish people and it has been for thousands of years."
"Yes, I'm very happy that they gave us that recognition. Did we need it? No. Is it significant geopolitically? Yes."
Hassan-Nahoum has been touted as a future prime minister of Israel, but indicated that she favors more of a diplomatic role. Although she chanced her arm by calling the UN a "morally warped organisation which sanitises world dictatorships," she "can see [herself] in a foreign role long term, [such as] Israeli ambassador to the UN."
You can share this story on social media: