Russia scolds UK's 'PR exercise' for claiming it's an 'aggressor' after jets scrambled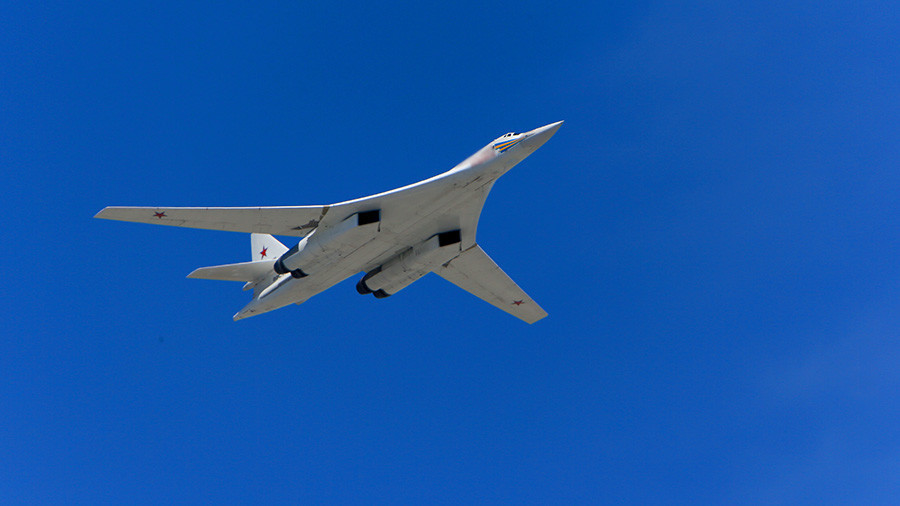 Russia has rebuked Britain for casting it as an aggressor after RAF jets were scrambled to "intercept" Russian bombers. Theresa May is more concerned with PR than dealing with real threats, the Russia's UK embassy added.
Britain's Ministry of Defense (MoD) said it scrambled two fighter jets on Monday to intercept Russian planes near UK airspace. It claimed it was the latest incident where British forces had been deployed because of concern over a Russian military incursion.
A spokesperson for the Russian embassy in London said that such statements from Britain were part of a public-relations exercise aimed at undermining Russia's image. "We consider these and similar statements as a PR exercise, meant to demonstrate some assumed 'aggressiveness' from Russia, as well as panache of certain British politicians," he said.
"Russian planes carry out the routine flights in international airspace over the North, Barents and Norwegian seas. This doesn't sound scary or, in fact, interesting to the public.
"But with some creativity and juggling of words, the story sounds quite different. The MoD speaks of the RAF having 'intercepted' Russian planes in the British 'areas of interest,' 'our skies,' and similar. Yet no incursion into UK airspace has ever taken place, and no Russian plane has been forced to land or even change its course.
"This imitation game, in the pattern of PM Theresa May's speech at the lord mayor's banquet, is about showing off vigilance rather than dealing with real threats," added the spokesperson.
At the banquet last November, the prime minister accused Russia of meddling in elections and planting fake stories in the media. She said it was "threatening the international order on which we all depend."
As the UK government released a video of the scrambling incident, Defense Secretary Gavin Williamson said that threats facing the UK were "intensifying." He added: "We will not hesitate in defending our skies from acts of aggression."
The Typhoons took off from RAF Lossiemouth in Moray, Scotland on Monday morning to tackle the alleged encroachment. They set off as soon as the Russian Blackjacks were seen approaching an area within 50 miles of the UK. They picked up the Blackjacks around 30 miles from UK sovereign airspace.
You can share this story on social media: