'No morality, no empathy' - Twitter fury at MP after her shocking expenses claim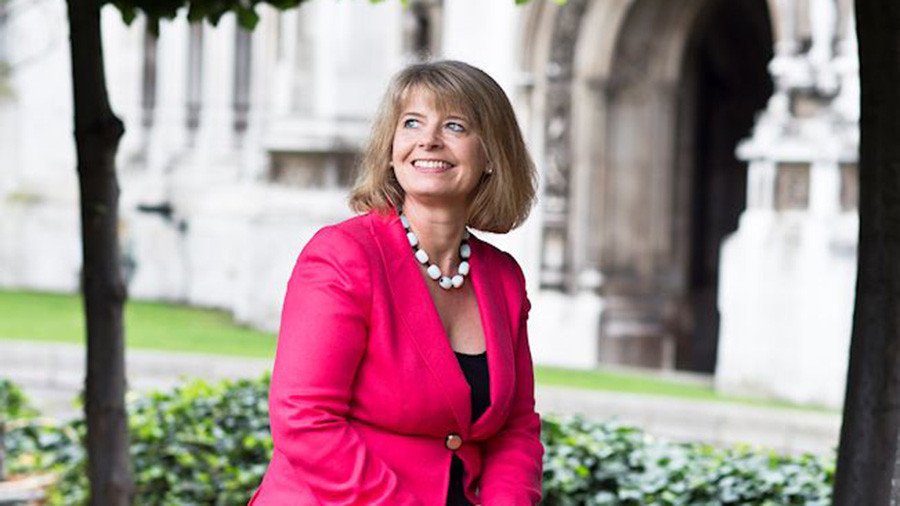 British MP Harriett Baldwin is facing calls to stand down, having made a charitable donation to a hospice which she then attempted to claim back on her expenses.
The Tory MP for West Worcestershire has come under fire after trying to claw back a £50 gift to St Richard's Hospice on the taxpayer's tab.
Baldwin was made Minister of State for Africa in Prime Minister Theresa May's cabinet reshuffle last week, but is already facing calls to step away from the post.
The scandal involves a £50 ticket to an award ceremony at the Worcester-based hospice, a freedom of information request shows. The claim was rejected by the Independent Parliamentary Standards Authority.
Samantha Charles, Baldwin's Labour rival in Worcestershire, said: "It seems highly irregular for an MP to make a donation on a visit and then claim back that donation on expenses.
"Harriet Baldwin should immediately clarify why she felt it appropriate to claim back the donation she made to the hospice at the expense of the taxpayer.
"We've all heard that charity starts at home and you have to look after number one, but in this instance it seems that Harriet Baldwin has taken this to the extreme."
Baldwin, 57, was first elected in 2010. Since then she has claimed a huge £1.1 million in expenses, including 60 payments of under £2, one of which was 45p for a one-mile car journey.
A Freedom of Information request has just revealed that Tory MP @hbaldwin made a £50 donation to a hospice, and then attempted to claim it back on expenses. I shall not judge.

— Rachael #DVD #MP3 #CDRW #VHS (@Rachael_Swindon) January 17, 2018
With expenses claims at average £160000 a yr -Con MP #HarrietBaldwin, recently promoted to Minister for Africa (?! yeah, ya couldn't make it up) in May's re-kerfuffle last week,attempted to charge the taxpayer for the £50 donation she made to a hospital. All heart#WATON#FBPE

— Marianne Velvart #FBPE (@MarianneVelvart) January 17, 2018
In a statement, the MP said: "In 2013, I attended an event as the local MP for which there was a ticket charge. The claim was rejected by the independent body responsible for verifying expense claims.
"I have every confidence in IPSA and the job it does delivering transparency to the way Members of Parliament carry out their duties. I make many donations to local charities but of course they are made from my own resources."
Twitter users were horrified by the claim, especially given the minister's bumper pay packet. One calling for an investigation into the matter.
We would like the Chairs of the local and national Conservative Party to undertake a full investigation into Harriett Baldwin's expense claims to put her constituents' mind at rest over the proper use of their tax contributions https://t.co/WwRk5d7nis

— Samantha Charles (@samanthaforWW) January 16, 2018
One user slammed Baldwin's history of expenses, using the hastag "#NastyParty".
Harriett Baldwin, Minister for Africa, donated £50 to a hospice charity and then claimed it back on expenses. She earns over £100k a year - her total MP expenses bill is over £1m!! yet she expects the tax-payer to pick up the tab for her 'generosity'... #NastyParty#bbcr4todaypic.twitter.com/cQQX4htwty

— Not So Strong (@StrongerStabler) January 18, 2018
While another asked: "who votes for these people???."
What pieces of work these Tories are. Harriet Baldwin (@hbaldwin) donated £50 to a hospice (A HOSPICE!) - and then tried to claim the donation back on expenses. - Think about that. No morality. No empathy. No humanity. Who votes for these people??? https://t.co/ehUyTJVMHY

— stevemcauliffe (@beholdcosmicwav) January 17, 2018
An outraged tweeter wrote: "I'd never heard of Harriet Baldwin until today – is there no end to the shame of these people?"
If you like this story, share it with a friend!
You can share this story on social media: