Woman finds her cat for sale on Facebook for £50 after handing it over to vet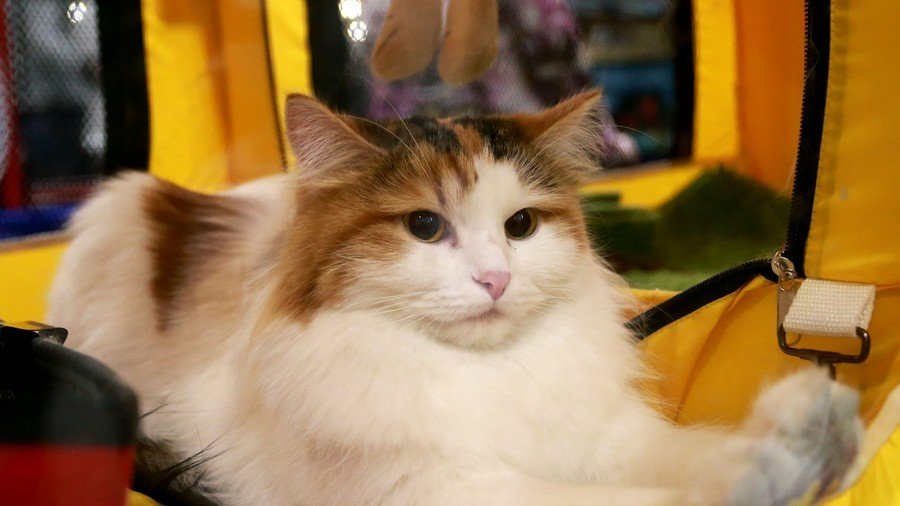 A woman has been left reeling after she discovered that her cat, handed over to the vet after being told the feline would require highly expensive long-term care, had been put on sale online for a meager £50.
Kelly Samuels, from Wisbech, Cambridgeshire, said she took Casper the cat to Vetsavers last Tuesday, believing her pet was suffering from an abscess.
When the cat's health deteriorated on Thursday, despite being treated with a course of antibiotics and painkillers, she took Casper back to the vet where he spent the night.
The next day the vet had still not removed the abscess, leading Samuels to believe the cat had a far more serious condition.
According to the Telegraph, Samuels was convinced that the cat had kidney problems that would require expensive long-term treatment that she could not afford. Samuels gave the cat to her father, under the instruction that if it was serious Casper should be put down if he was in significant pain.
Samuels claims the vet told her father that Casper would require "long-term treatment for his kidney which would be a hefty cost and no guarantees it would work."
The vet then reportedly offered for Casper to be signed over to the surgery's care so they could arrange future treatment.
After the weekend, the woman claims she called the surgery to discover that Casper's abscess had been removed and the cat was again healthy. Samuels said the vet surgery refused to sign the cat back over to her, despite her offer to pay for Casper's weekend stay.
Shockingly, a family friend then discovered the cat for sale on Facebook with a drastically different story.
The veterinary practice claimed the cat was healthy but that its owner had tried to get him put down instead of paying the bills. Samuels refuted the claims, and said she had a receipt of her payments to the veterinary clinic.
"The vet said on the Friday that he would need lengthy treatment that would be of high cost, that's why it was agreed for his care to be signed over because I couldn't afford the hundreds of pounds, he was put up on a selling page two days later as a healthy cat," she told the Telegraph.
Vetsavers Wisbech said it had now given the cat back to Samuels, who says she will not pursue any further action.
"They made the right decision and let him come home yesterday," she said. "I'm just happy to have him back so won't be pursuing anything."
You can share this story on social media: