Flu deaths skyrocket as virus sweeps Britain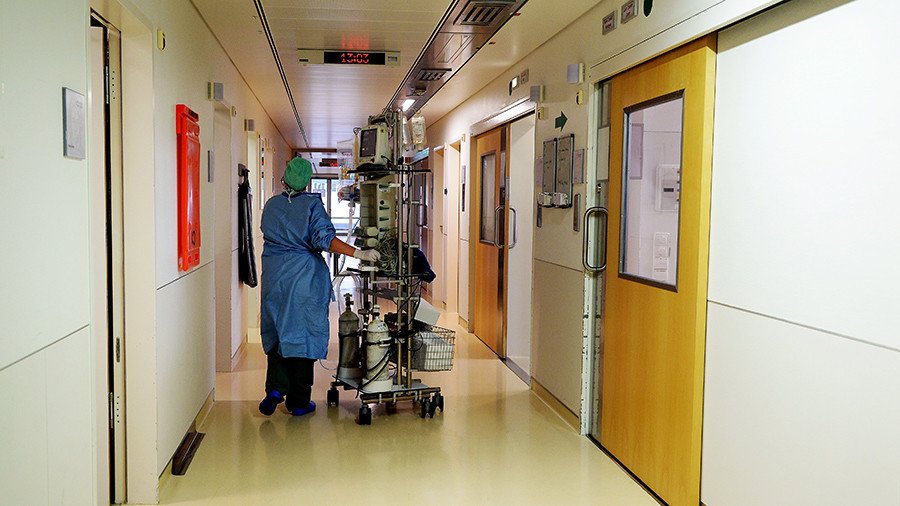 Flu deaths have soared by 77 percent in one week in England, as a teenager and a grandmother have been named as the latest victims of the virus.
Bethany Walker, 18, is one of 93 people to have lost their lives to flu already this winter across the UK amid fears of the worst outbreak in 50 years. Last week alone, 27 people died in England from flu while four, including Walker, died in Scotland.
In England, 1,938 people have been admitted to hospital with influenza in the last three months – a quarter because of 'Aussie flu' and half from 'Japanese flu'. The figures were released by Public Health England (PHE), as the underfunded and overstretched National Health Service (NHS) faces a winter crisis.
Another flu victim was Melanie Coombs, a 56-year-old grandmother, who twice beat terminal cancer.
A recipient of the coveted French Legion d'Honneur for valor, World War II veteran Owen Hardy, was also killed by the virus. The 95-year-old, from Chichester, was one of hundreds of elderly people struck down.
In Scotland, cases of flu more than doubled in the past week and the number of "excess deaths" – any fatality above what was expected – continues to rise.
Influenza A, known as 'Aussie flu', has been blamed for the sharp rise. Medical experts fear the virulent H3N2 strain could be as deadly to humanity as the 'Hong Kong flu' of 1968, which killed 1 million people.
Influenza B, dubbed 'Japanese flu', has been blamed for the majority of cases this winter.
Of the 1,938 confirmed hospital cases, 199 were caused by H1N1, which triggered the 1918 'Spanish flu' pandemic that killed 50 million.
In 2016, the number of people hospitalized by flu sat at just 497 in total.
The crisis-hit NHS is creaking under the weight of the problem, which some fear will reach pandemic levels. Accident and emergency departments of UK hospitals have been standing-room only, as sick people seek medical treatment.
There have been more than 100,000 cases of the H3N2 strain.
Thousands who thought they were protected were told this week the more common, cheaper trivalent vaccine, often administered by GPs, cannot fight a common type of influenza B.
Around 11 million people, including toddlers, the elderly and pregnant women, are believed to be at risk.
Walker's family paid a tribute to the teenager. Walker, from Applecross in northern Scotland, became sick with a flu virus and was later rushed to hospital, suffering from pneumonia.
Her mother Heather Teale wrote on Facebook: "Despite their best efforts she didn't make it. I am broken, the bottom has fallen out of my world... Life will never be the same again. Bethany, I love you to the moon and back, I always have and I always will, you were the best daughter I could have ever wished for and I will always be the proudest mum in the world.
"I have no more words. I'm truly devastated. Sleep tight my beautiful girl, your brother and I will love you forever, you will never be out of my thoughts as long as I live."
You can share this story on social media: