'Brexit virus': 1,000s of Britons getting hepatitis from EU-imported pork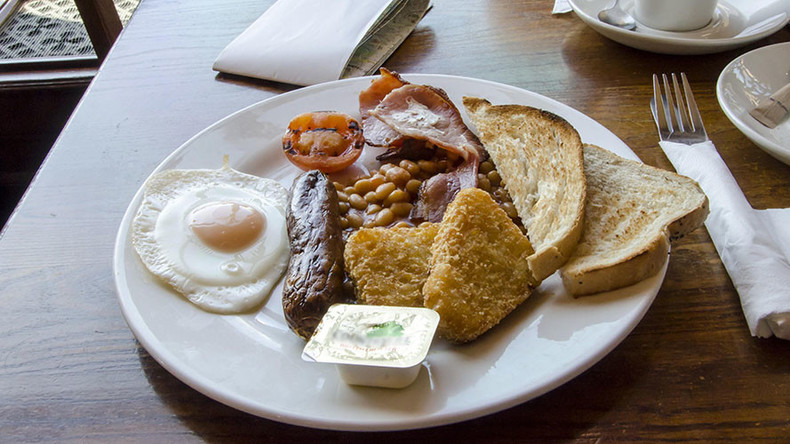 Tens of thousands of Britons are being infected with a potentially life-threatening virus by pork imported from the EU, according to doctors.
The number of people affected by the HEV virus, dubbed the 'Brexit virus', tripled between 2010 and 2015, according to Public Health England.
Although it tends to induce flu-like symptoms, the number of people experiencing serious illnesses rose from 368 in 2010 to 1,244 in 2016.
"The number of HEV cases tripled from 2010 to 2015… with a trend towards more severe and prolonged illness," said scientists from Public Health England in a paper.
The deadly strain of the HEV virus, which infects 60,000 Britons per year, has been traced back to pig farms in France, Holland, Germany, and Denmark.
The virus is most likely to target those with weaker immune systems, such as transplant patients and pregnant women.
"I call it the Brexit virus. It attacks the liver and nerves, with a peak in May," Dr. Harry Dalton, a gastroenterologist at Exeter University, told a conference on neurological infectious diseases last week.
"It is particularly dangerous for people with suppressed immune systems such as those who have had organ transplants and possibly cancer.
"The virus seems to come from Europe," Dalton added.
The virus used to be passed from person to person, and taking precautions as simple as observing better hygiene could prevent it.
However, the virus in now also targeting livestock, with 10 percent of sausages infected, scientists believe.
As the virus can be killed by high temperatures, doctors are advising Britons to cook their sausages for at least 20 minutes at a minimum of 71°C.
He also said people should refrain from eating "pink" bacon, while transplant patients and pregnant women should stay away from pork altogether.
Roy Van Den Heuve, who reportedly contracted Hepatitis E from cured salami, has suffered partial but permanent paralysis of the shoulder and diaphragm.
"It started out like flu, but my arms and shoulders became so painful I had to go to hospital.

"They put me straight in intensive care," he said, as cited by Jonathan Leake, science and environment editor at the Sunday Times.
"The virus had attacked the nerves in my armpits and diaphragm… I couldn't breathe properly. Doctors traced the strain to salami, probably from Holland.
"It is cured, not cooked, and the virus survives in the fatty bits," he added.
The Food Protection Agency said the virus has spread to most pig herds, with 93 percent of livestock affected, of which 6 percent have enough of the strain to infect humans.