Britain needs 200,000 migrants per year to save itself from Brexit 'catastrophe'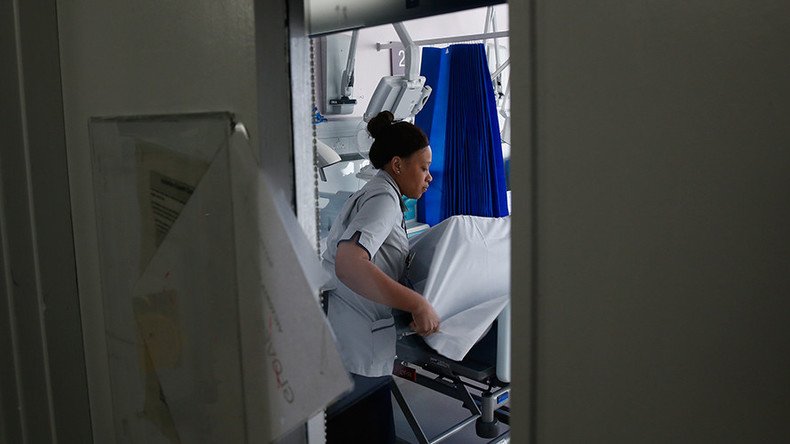 Britain must allow at least 200,000 migrant workers to enter the country if it wants to escape the economic "catastrophe" of Brexit, a new study reveals.
According to the Global Future report, Britain's ageing population, its low productivity and labor shortages in key areas such as the National Health Service (NHS), means the UK must maintain a net inward migration target of 200,000, broadly in line with actual levels since 2000.
The report slammed both the Conservative and Labour parties for failing to be honest with the public about the extent to which the UK needs migrant workers.
The Tories have on Thursday renewed their manifesto pledge to cut net migration to the tens of thousands, something former PM David Cameron had initially committed to back in 2015, but which the government has repeatedly failed to deliver.
However, the report warned that if the government continues to be picky over its labor resources, the country risks a decade of slow growth similar to that experienced by Japan.
Meanwhile, Defence Secretary Michael Fallon fell short of saying what the actual cost of cutting migration to the tens of thousands would be, claiming it is impossible to work it out as there is no set date for the target to be achieved.
"There has been various academic work done on the cost of immigration," the minister told BBC Newsnight.
"We have made it clear we accept there is a cost and we want to make sure that British companies do contribute to the training of British workers when they want to fill that post."
The manifesto also includes a pledge to double the Immigration Skills Charge, namely the fee for companies employing migrant workers, to £2000 (US$2,600), with revenue generated invested in training British people.
The hike is intended to avoid businesses or the government from shrugging off their "obligations to improve the skills of the British workforce."
Pressed on the cost of cutting net migration, Fallon said: "We haven't set out a formulation of how much it will reduce by each year, what we have set out is our ambition to continue to bear down on immigration.
"It's an ambition, and we have had it in previous manifestos."
But he then admitted "we have not costed [it] because we don't know, specifically, what year we are going to reach that point of reducing to exactly tens of thousands."
Confederation of British Industry (CBI) Director-General Carolyn Fairbairn blasted the Tories' commitment to reduce immigration levels, warning the UK's growth risks being held back in the process.
"In a global race for talent and innovation, UK firms risk being left in the starting blocks because of a blunt approach to immigration," she said, according to the Daily Mail.
Global Future's founder and chief executive, Gurnek Bains, also criticized the immigration pledge, saying although it may be a winning card for some politicians in elections on June 8, it is swimming against the "national interest."
"There are now political leaders from across the political spectrum who either pretend lower immigration will solve every problem or connive in this deceit," he was reported saying in the Guardian.
"These politicians are not only selling voters short – they are selling our country short too."
You can share this story on social media: