MP calls for action after BBC men caught joking about gender pay row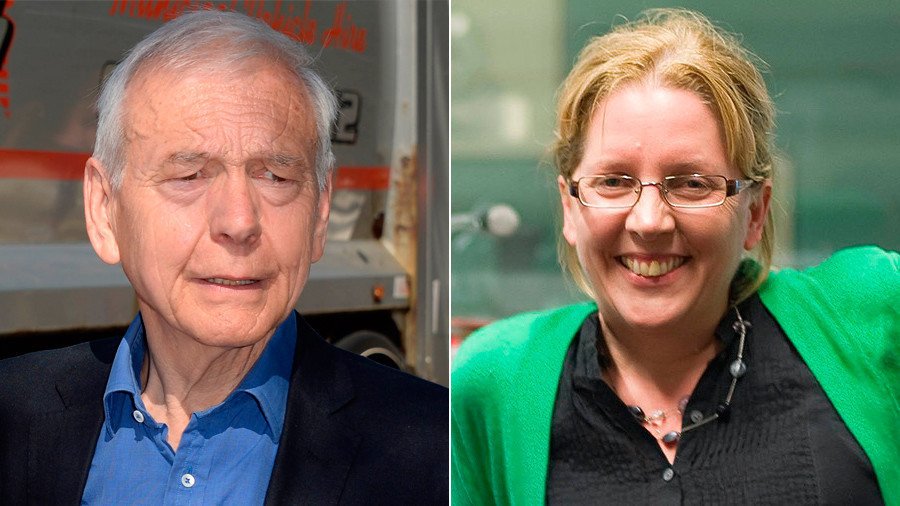 The BBC has come under fire over its gender pay gap again after male presenters were caught laughing about the shameful conduct of the corporation. The Beeb's own staff and an MP have been left reeling, calling for urgent action.
John Humphrys and Jon Sopel feature in a leaked video, recorded before Monday's Radio 4 Today program, in which they mock a woman who quit her job because the BBC reportedly paid her less than her male counterparts.
Carrie Gracie quit as China editor last week – a move which is apparently amusing men at the BBC. In a conversation caught before the show, Humphrys, 74, and Sopel, 58, joked at Gracie's expense.
"Good, slight change of subject – the first question will be how much of your salary you are prepared to hand over to Carrie Gracie to keep her and then a few comments about your other colleagues, you know, like our Middle East editor and the other men who are earning too much," said Humphrys.
North America Editor Sopel replies: "I mean, obviously if we are talking about the scope for the greatest redistribution, I'll have to come back and say, 'Well, yes, Mr Humphrys, but…'"
Humphrys responds: "And I could save you the trouble, as I could volunteer that I've handed over already more than you f***ing earn but I'm still left with more than anybody else and that seems to me to be entirely just — something like that would do it?"
Sopel simply says "Don't."
Humphrys continues: "Oh dear God. She's actually suggested that you should lose money; you know that, don't you? You've read the thing properly, have you? And the idea is that I'm not allowed to talk to her about it throughout the whole course of the program. Not a word."
Sopel then questions whether the pair should be having the conversation at all.
The conversation was leaked by Miriam O'Reilly, 60, who won an ageism case against the Beeb for axing her from Countryfile. The BBC said the chat was an "ill-advised off-air conversation which the presenter regrets," but anger is already spreading.
Scottish National Party (SNP) MP Angus MacNeil called for the BBC to take action. He said on Twitter: "Sopel and Humphries now in far worse territory than Andy Gray & Richard Keys who were fired 7 years ago this month by Sky Sports ... Are Sky more than 7 years ahead of the BBC?"
Humphrys, who earns £600k, was caught on hot mic asking North America editor Jon Sopel: "How much of your salary are you prepared to hand over to Carrie?"BBC source says: "Management are deeply unimpressed."

— Mark Di Stefano 🤙🏻 (@MarkDiStef) January 11, 2018
Humphrys is calling it banter. But to me it reads with the familiar exhaustion and bitterness at the notion of a woman complaining. The Today programme - full of yesterday's men.

— Marisa Bate (@marisajbate) January 12, 2018
MacNeil was referring to a case in which Gray and Keys were dismissed for a string of sexist remarks, including comments about female lineswoman Sian Massey.
Others were left reeling over the chat. BBC Woman's Hour's Jane Garvey said the conversation proved what women are battling at the BBC.
"The #Humphrys - Sopel exchange reveals, very neatly, what we're up against. And a useful reminder to be ever careful in a room with microphones," she wrote.
You can share this story on social media: