BBC slammed for paying foreign correspondents more than British ambassadors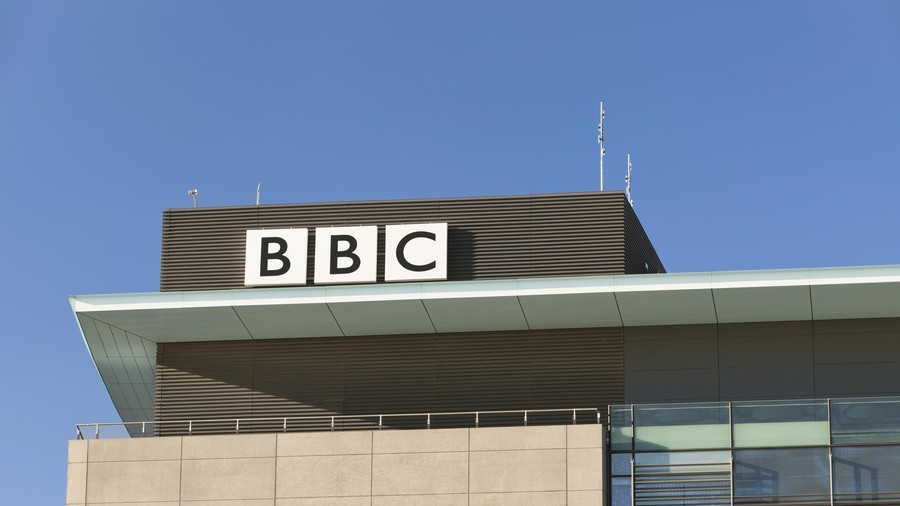 BBC foreign correspondents being paid more than British ambassadors is indefensible, the new culture secretary has claimed. The statement comes following an increasing public furor over the broadcasters pay structures.
During a House of Commons hearing on the BBC's gender pay gap, Tory MP Matt Hancock blasted the corporation for paying its foreign reporters more than British ambassadors assigned to the same countries. Hancock's comments followed damning reports of BBC male staff earning an average of 9 percent more than their female counterparts.
Addressing MPs on his first day as culture secretary, Hancock argued that the broadcaster should be "held to higher standards" because it is a public service. "This isn't just a matter of leveling women's pay - it is a matter of equality. Working for the BBC is public service, and a great privilege, yet some men at the BBC are paid far more than other equivalent public servants," Hancock said.
Jon Sopel, the BBC's North America editor, earns £200,000 - £249,999 ($270,000 - $339,000) per annum. By comparison, Sir Kim Darroch, British ambassador to the US, earns £180,000 - £184,999 ($243,800 - $250,600).
Hancock claimed that, while the BBC had started to act upon its gender pay gap, "more action is needed… especially when BBC foreign editors can earn more than her majesty's ambassadors in the same jurisdiction."
Asked if some of the BBC's high salaries are "impossible to defend," Hancock replied:
"Absolutely spot on."
He added that the BBC must set "appropriate levels of pay in an organization funded by license fee payers."
"All of these jobs are in public service, and when you are in the service of the public, restraint is necessary," said the culture secretary.
"The defense that they as an organization are better than others and better than the average is, frankly, not good enough - not just because everybody should be doing better, but because the BBC should be held to a higher standard because they are a treasured national institution and our national broadcaster."
News of the BBC's gender pay gap stirred public outcry, with people flocking to Twitter to express their frustration.
One user said the difference between BBC journalists' pay and that of public servants is "appalling."
It's appalling men at the BBC are paid more than women, obviously, but why the feck are they paid £180,000 while other 'public sector' staff are struggling to make ends meet?! When RNC says nurses are using foodbanks?! Defend all public sector pay!

— Rachel (@racybearhold) January 10, 2018
Another went all the way to calling the gender pay gap a "disgrace":
@BBC is a disgrace. It's such an insult that it forces people to pay license fees under threat of criminal prosecution and then proceeds to insult license payers by over paying its staff and working to its own political/multi-cultural agenda - it should be objective and unbiased!

— gareth davies (@garethantdavies) January 9, 2018
While one mocked:
Two out of the three of us in my house are female, can we get a reduction in licence fee in line with the BBC's gender pay scale?

— Alan (@dunnyfell) January 7, 2018
"We have great respect for the diplomatic service but the BBC is an international broadcaster and while we can't match the salaries offered by some of our rivals, it is media companies we have to compete against for talent," said a BBC spokesperson.
The Commons hearing was called for after former China editor Carrie Gracie, who had been working at the BBC for over 30 years, resigned amid claims of there being "unlawful pay discrimination."
The news comes as Radio 4 host Winifred Robinson was taken off air after posting her views on the BBC pay gap. It is understood that Robinson was ordered to leave Tuesday's edition of the show but will resume presenting the program, according to the Radio 4 schedule.
The BBC confirmed that it had replaced Robinson due to impartiality issues. She is among a number of BBC employees who have been tweeting in support of Gracie's decision to resign.
Social media users came to Robinson's defence, with one tweeting:
What on earth is wrong with the BBC? Winifred Robinson taken off air for tweeting about equal pay but no action against BBC men tweeting on the subject. Thank you Carrie Gracie and Winifred Robinson. Shame on their BBC bosses #equalpay#IStandWithCarrie

— John Brown (@JohnB3003) January 9, 2018
You can share this story on social media: