What special relationship? Boris backs two-state solution as May's UK team fails to back Trump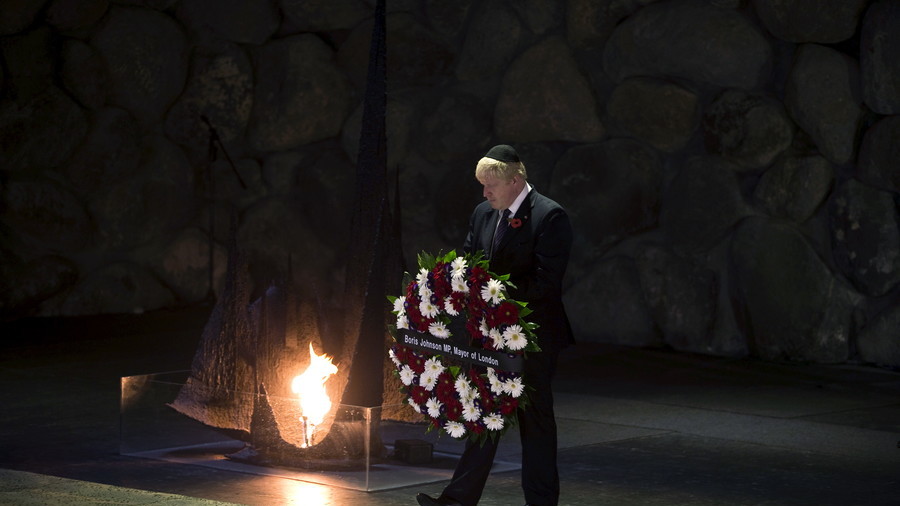 Britain's 'special relationship' with the US has taken a further battering after Foreign Secretary Boris Johnson refused to back President Trump's decision to recognize Jerusalem as Israel's capital.
World leaders were outraged last month when the 45th president announced his intention to move the US embassy from Tel Aviv to Jerusalem, calling the holy city the "capital" of Israel. The announcement sparked protests across the occupied Palestinian territories, leading to hundreds of demonstrators being arrested and at least 14 killed, according to the Palestinian health ministry.
The occupied territories, and the increasing number of illegal Israeli settlements, have been at the center of decades of conflict between Palestinians and Israelis.
Trump cemented his support for Israel, when he recognized Jerusalem as its capital, reportedly against the advice of Secretary of State Rex Tillerson.
The UK refused to follow the move, and now Johnson, on behalf of Prime Minister Theresa May's administration, has reinforced the opposition to Trump's decision.
"I reiterated the UK's commitment to supporting the Palestinian people and the two-state solution, the urgent need for renewed peace negotiations, and the UK's clear and long-standing position on the status of Jerusalem," Johnson said.
"It should be determined in a negotiated settlement between the Israelis and the Palestinians, and Jerusalem should ultimately be the shared capital of the Israeli and Palestinian states."
Johnson made his comments talking to the Palestinian foreign minister Riyad al-Maliki on Monday, a statement from Britain's Foreign Office said.
In recent months tensions between the UK and the US have grown, with May's influence over Trump seemingly waning.
Divisions became apparent when the president refused to stop a court case between aviation chiefs at Bombardier and Boeing, a US company. Boeing moved to add huge, punishing tariffs on the Canadian company's C-series planes, meaning the program could be ended, costing thousands of jobs in Northern Ireland.
May also hit out at Trump after he shared videos on Twitter from far-right group Britain First.
Trump then told May to concentrate on her own house and to leave his Twitter alone, in a spat which could see the scrapping of Trump's visit to open the new US embassy in the UK.
You can share this story on social media: