Anti-Europe Nigel Farage under fire for saying he will still take £70k EU pension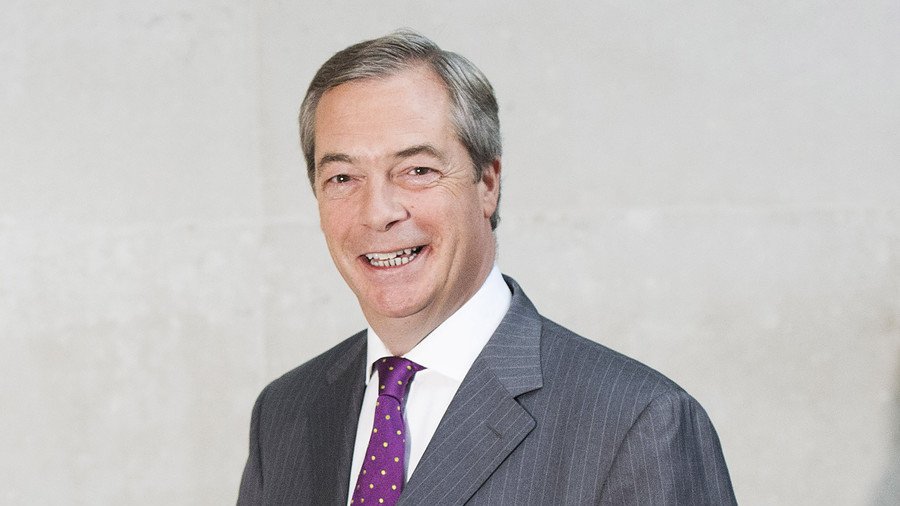 Former Ukip leader Nigel Farage has been labelled a "vile hypocrite" after stating he would keep his £73,000 EU pension. His decision was met with widespread public derision.
Speaking on the BBC's Andrew Marr show on Sunday, Farage said he would not give up his British taxpayer-funded pension, despite spearheading the movement for the UK's withdrawal from the EU.
Asked if he would accept the EU money, the 53-year-old Brexiteer said: "Of course I would take it. I have said that right from day one. Why should my family and others suffer even more?"
He denied accusations of hypocrisy saying: "I have just voted to get rid of my job. I was the turkey that voted for Christmas. How is that hypocrisy?"
People took to Twitter to vent their frustration over Farage's "shameless comments".
Labour MP for Tottenham David Lammy was among those criticizing Farage and calling his integrity into question.
Tom Brake, Liberal Democrat MP for Carshalton and Wallington, said:
Others accused Farage of inflicting "massive damage" to the UK by pushing for Brexit, abandoning the scene while negotiations unravel and yet still having the cheek to claim his EU pension.
Other users pointed out that it is British taxpayers who will have to foot the bill:
While another questioned the grounds on which Farage is claiming his pension:


Another put up a poll asking people if they were happy Farage would still be left with tens of thousands more once the UK crashes out of the EU. You can imagine the result:
As the pension would likely be funded by the £50 billion divorce bill the UK intends to pay the bloc once it withdraws, people have said it is no wonder Farage has remained relatively quiet on the subject.
But former MEP for the East Midlands, Roger Helmer, hastened to defend Farage.
He tweeted: "Why on earth should Nigel Farage give up his pension? It was accrued legitimately at a time when the UK was an EU member state in good standing, and a major net contributor. It is the duty of the EU to pay it."
He was backed by pro-Brexit Peter Thompson, who believes pushing for Farage to give up his pension is "insane".
You can share this story on social media: