'Left to bleed': Female detainees 'ignored' while on their periods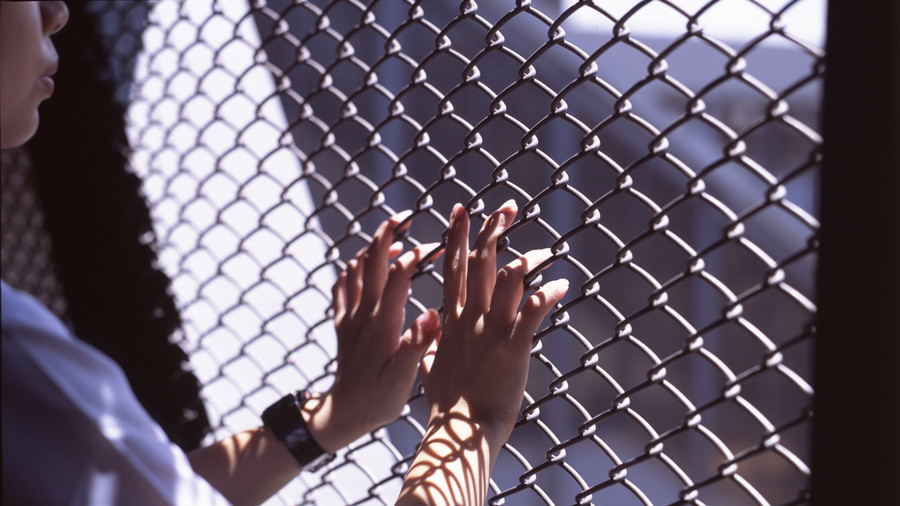 Home Secretary Amber Rudd has been urged to take "swift action" to help women detainees being "left to bleed" while on their periods. It follows a damning report revealing how basic necessities are being kept from the inmates.
The Independent Custody Visiting Association (ICVA) wrote a letter to the Tory home secretary beseeching her to introduce guidelines for police dealing with female detainees going through menstruation.
The basis for the appeal is a report by the ICVA which found police are failing women prisoners on their periods as they are "routinely ignoring" their needs.
Forces are failing to provide sanitary products to women, as well as changing and washing facilities, in what could amount to a breach of human and equality rights.
In one case a woman had her clothes removed and was dressed in a paper suit,
with no underwear or sanitary protection.
"She was left in a state of vulnerability sufficient to cause concern for her wellbeing, bleeding in a paper suit, alone in a cell," the ICVA said.
"No woman or girl should be left in indignity by police officers for want of a difficult conversation or an inexpensive box of tampons," the letter to Rudd read.
A copy of the letter has also been sent to Women and Equalities Minister Justine Greening and David Isaac, chairman of the Equality and Human Rights Commission.
In a post on Facebook, Dame Vera Baird, Police and Crime Commissioner for
Northumbria, backed the ICVA's calls, saying the practice must "immediately stop."
READ MORE: Sexually abused Yarl's Wood detainee condemns UK for locking up most vulnerable
"Failure by police to give good quality sanitary protection packages automatically to
all female detainees is lamentable.
"ICVA have stories from a number of women about being left without adequate protection, simply to bleed. Apparently, one inspection found tampons on a store beyond their expiry date, when they can cause toxic shock, capable of being fatal."
You can share this story on social media: