'We wouldn't treat animals like this': Report reveals shocking child prison conditions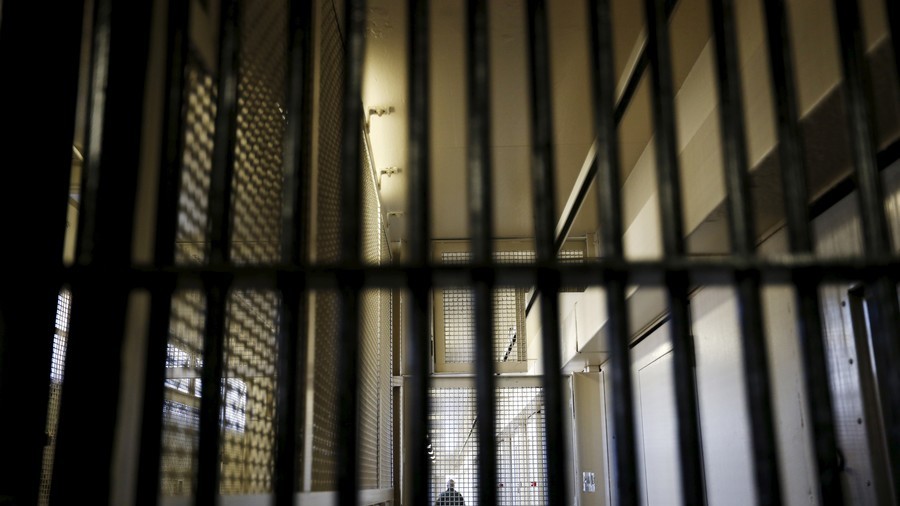 Incarcerated children are being locked in their cells for more than 22 hours a day without daylight, showers or telephones, according to a new report on youth prisons. Campaigners fumed: "If we treated animals like this, it would be a national scandal."
The annual report by HM Inspectorate of Prisons (HMIP) found that worsening staff shortages in jails have resulted in many 12- to 18-year olds being locked in their cells for up to a whole day at a time. In some prisons, almost 50 percent of boys were locked up during key periods of the day when they should have been in education or training.
Although the number of inmates who had felt unsafe in young-offender institutions has fallen from a record high level in 2015-16, the survey found that almost 40 percent of detainees still feel unsafe.
The Howard League for Penal Reform said the annual report once again presents an appalling picture of children being harmed. Frances Crook, its chief executive, said in a statement: "Boys hardly ever see daylight, have little or no help with their problems, and even getting a shower is a challenge. If we treated animals like this, it would be a national scandal."
Inspectors also detailed how in youth institutions, there are disproportionate numbers of black and ethnic children, and children from Gypsy, Romany or Traveller communities, compared to their representation in the general population. Children with disabilities and mental or emotional-health problems, and with backgrounds in local authority care, were also held in high numbers.
Publishing the analysis, Chief Inspector of Prisons Peter Clarke said there was an "urgent need" to respond to the issues highlighted in the report. "The impact of staffing restraints appears to have been more keenly felt by children this year," he wrote. "We have found far too many boys are being locked in their cells for more than 22 hours a day, with staff struggling to manage the complexities of regimes where some boys can only be allowed out of their cells while others are locked up."
He added: "Put simply, in some places, on some days, there were too few staff to enable boys and girls to have the range of daily activity they should have had or, for example, to ensure daily access to showers and telephones."
HMIP compiled the report from questionnaires completed by youngsters detained at secure training centers and young-offenders institutions in England and Wales between the start of April 2016 and the end of March this year.
Although the number of children in prison in England and Wales has fallen enormously since 2007, there are still more than 800 children in jails, of which 42 are under the age of 14, according to David Scott, a senior criminology lecturer at the Open University.
Speaking at the Joint Enterprise Not Guilty By Association (JENGbA) re-launch at the House of Commons last week, Scott revealed that – despite the fall in numbers of children in custody – England and Wales still has the highest incarceration rate for children in Western Europe. JENGbA is calling for the abolition of child-life sentences in Britain.
England and Wales stands virtually alone in the use of child-life sentences. Of the 28 countries in the European Union, life imprisonment for children has been abolished in 22 of them.
From 2006-2016, 197 child-life sentences were handed down in England and Wales. The average age of the person at the time of sentencing is 16 years, but life sentences have been handed down in this period to children as young as 13, according to Scott.
Meanwhile, just two children have been sentenced to life imprisonment in France in the last 25 years, and one in Ireland. There are currently just two children serving life imprisonment outside the UK in the EU today.
You can share this story on social media: