British military will remain neutral in future conflicts… gender neutral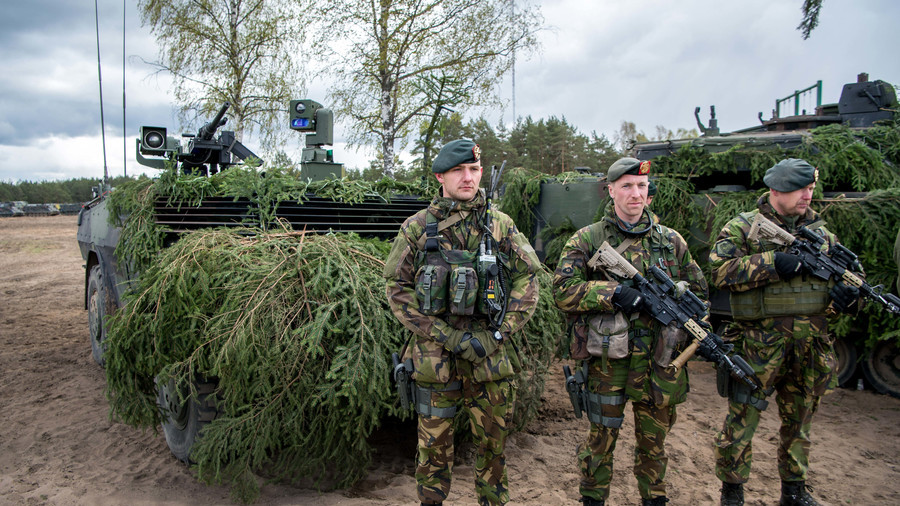 British soldiers have been ordered to use gender-neutral terms to make women and people from the LGBT community feel included. New guidelines ban troops from using terms such as 'chap.'
The guidelines, found pinned to the walls of toilets at the defense academy at Shrivenham, call on personnel to stop using gendered terms amid fears they discourage women, as well as lesbian, gay and transgender people, from signing up to the armed forces. For example, under the new rules the term 'mankind' should be replaced with 'humankind.'
'Chap' should be replaced with 'people,' 'friends,' 'folks' or 'you all,' while 'unwritten agreement' should be adopted in place of the phrase 'gentleman's agreement.'
Not everyone is happy to comply with the new guidelines. One soldier was quoted by the Sun as saying: "It's the daftest thing ever. We're building leaders not politically-correct droids."
The two-page guide was written by the Joint Equality Diversity and Inclusion unit, nicknamed 'the Jedi' by troops.
The gender-inclusive policy was backed by one army source, who said "inappropriate language is a real problem." However, another said: "We should be spending more time on tactics than worrying about the niceties of modern language."
A spokesman for the Ministry of Defence (MoD) said: "We are continuously promoting a modern, inclusive, working environment to ensure individuals are recognized and feel valued."
The army has long grappled with its image amid deepening troop shortages. Hazing rituals in barracks and allegations of sexual misconduct have not helped efforts to attract new recruits.
The army recently reversed plans to scrap its longstanding 'Be The Best' slogan amid claims it "did not resonate with many of our key audiences." But chairman of the Commons Defence Select Committee, Julian Lewis, told the Mail on Sunday that being the best was "nothing to be ashamed of."
"It is a matter for pride and a very positive message to transmit. Why should we be afraid of excellence when we are constantly saying our armed forces are the best in the world?"
Critics condemned the move, accusing the forces of squandering money for branding campaigns when there is already so much pressure on the defense budget. The government needs to plug a £20 billion (US$26.7 billion) funding black hole in military spending. It has led to warnings by top officials that Britain is moving towards a cliff edge by scaling down resources for the army, Royal Navy and Royal Air Force (RAF).
Colonel Richard Kemp, the former commander of UK troops in Afghanistan, said it is "lunacy to squander money on a futile branding project" when there was already pressure on the defense budget.
You can share this story on social media: