Honey traps and hackers: MP pens fantasy letter of Russia to Boris Johnson ahead of Moscow trip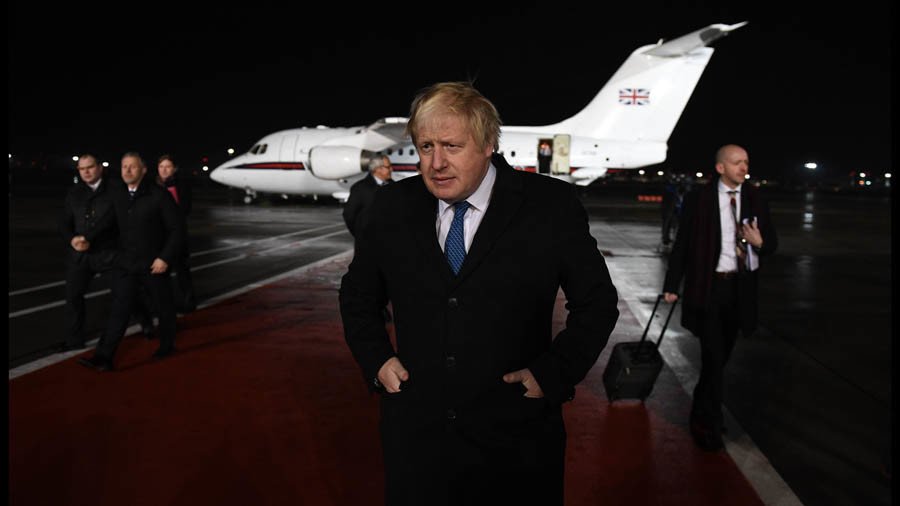 Honey traps, hacks and sleep deprivation tactics could be used against Boris Johnson in Russia, a paranoid MP has warned… by writing a public letter in a national newspaper.
The British foreign secretary is set to meet his counterpart, Sergey Lavrov, on Friday as Downing Street sends a top minister to Moscow for the first time since 2012. But an MP has penned a paranoid letter, which could double as a script for the next Bond movie.
Chris Bryant, the Labour MP who chairs the parliamentary group on Russia, claimed he had been subjected to Soviet-era tactics to throw him off balance during talks. In his public letter in The Times, Bryant gave Johnson tips to avoid being bamboozled by agents of the Kremlin, who he apparently thinks have never heard of the world-famous Times.
During a visit to Moscow and Nizhny Novgorod in January 2010, Bryant said his hotel room was rigged up to distract and "discombobulate" him.
"Staying in a hotel, my phone rang every hour, on the hour, through the night, with nobody at the other end – and it was a phone you couldn't pull out of the wall," he told a meeting of the group on Wednesday night.
"I was told that was a pretty standard procedure to disrupt the sleeping practices of British ministers."
In Moscow, Bryant got a stomach bug. Clearly a sign of his body being tampered with, right? He was the only person in the delegation to feel unwell.
Johnson was even warned to leave his mobile phone in the UK because the FSB, Russia's secret service, could tap it, Bryant hilariously claimed.
In an open letter to Johnson today, published on The Times website, the MP said the foreign secretary should be aware that the Russians' "aim will be to discombobulate you."
"Your opposite number will be mightily impressed when you are bright-eyed and bushy tailed, even if your private secretary is struggling to keep awake," he wrote. "If you pick your nose or pull a face in the mirror, the images will be kept for a rainy day."
The MP said "however much fake bonhomie is in the air" and that Johnson should ignore the hospitality and be on the lookout for honey traps, since Johnson could be propositioned by beautiful women hoping to collect information from him.
He wrote: "If a beautiful woman suddenly joins you, or knocks on your door, be on your guard. More importantly, be boring. Really, really boring. Aim for the headline "Boris bored for Britain."
I know this may be tough for you. I hate being boring too, but the Russians will be keen to embarrass you.
"They will lard you with compliments in the hope that you'll let down your guard. Of course, every politician thinks that their personal charm will miraculously unblock intransigence. And we all want to improve relations with the Russian Federation."
Bryant also warned the senior cabinet minister to pack a hat - probably the most useful advice contained in the letter published in the Russophobe Times.
You can share this story on social media: