Britain & Japan will turn up the heat on North Korea… through China, says Boris Johnson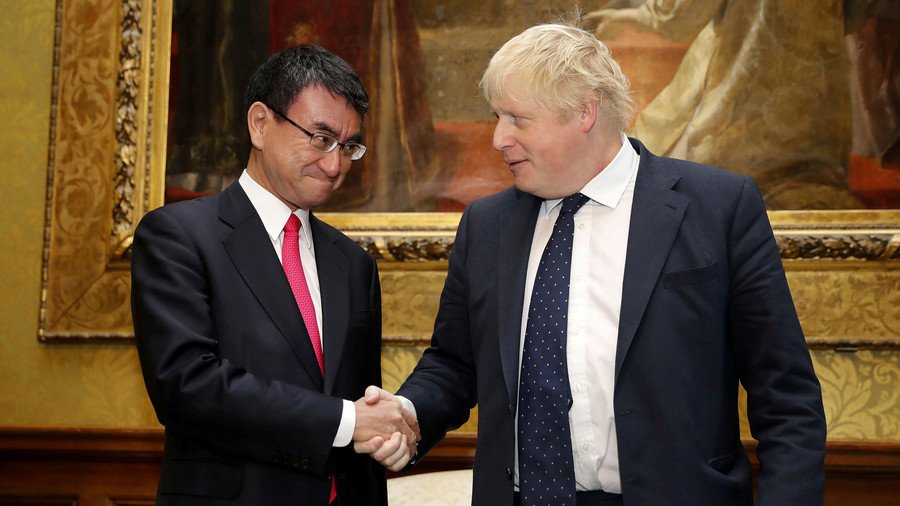 What's the best way to handle a volatile dictator? With yet more economic pressure, according to Boris Johnson. Japan and the UK said on Wednesday they will turn up the heat to teach Kim Jong-un how to behave - by getting China on side.
In a joint press conference in London with Japanese Foreign Minister Taro Kono and UK Defence Secretary Gavin Williamson, Johnson told the media the prospect of war with North Korea did not "look attractive."
"The best way forward now is to intensify the economic pressure on North Korea and the people who can really do that are the Chinese, and that is where all our international efforts are focused," Johnson said.
"I don't see any incoherence or disjuncture in the international effort. Everybody can see how to get this done … Military options don't look attractive," he added.
"We don't want to see a military solution, I think I speak for the UK and Japan, and that's why we want to see an intensified diplomatic effort."
Kono said he believes North Korea and its leader are the most urgent and important threat facing the international community.
Kim Jong-un has overseen a number of missile test flights over Japan, raising the real prospect of armed confrontation. A fortnight ago, the North Korean leader claimed to have tested a missile that had the capacity to strike anywhere on American soil. As a result, the unpredictable US president, Donald Trump, threatened action against the rogue state.
In the days leading up to the joint press conference, Defence Secretary Gavin Williamson said that the "security of the Asia-Pacific region is important to us all."
"I look forward to welcoming our Japanese partners to discuss tackling the threats facing them and the international community," he said.
In the meeting and media conference with the Japanese Foreign Minister, Johnson said the UK and Japan are close in values, and see "eye to eye." He praised the close ties between the two nations.
"We're two democracies, we have the same values, we believe in the rule of law," he said. "In an uncertain world it is more important than ever that Japanese and the UK stick together."
You can share this story on social media: