North Korea could 'vaporize' Seoul: Boris Johnson reacts to US threats over nuke tests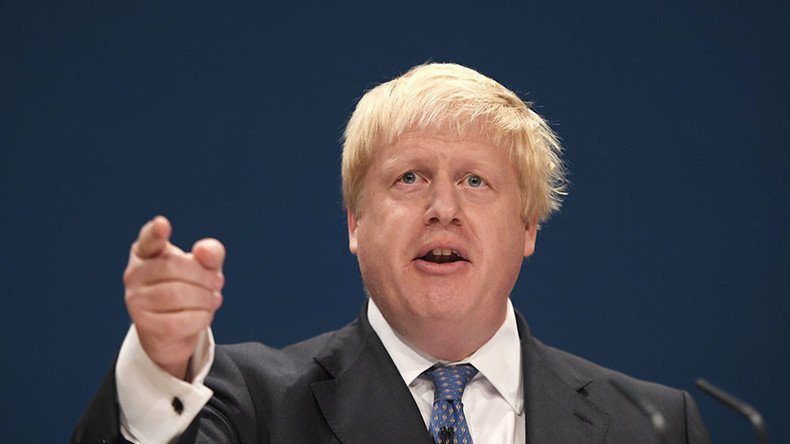 Boris Johnson has opposed US President Donald Trump's intent to take action against North Korea, saying it may spur Kim Jong-un to "vaporize" the South Korean capital Seoul.
The Foreign Secretary said rather than military action, alternative options such as further sanctions should be considered against Pyongyang, which according to Johnson, set out a "new order of threat" on Sunday by testing a hydrogen-bomb that could be used in long-range missiles.
"It's certainly our view that none of the military options are good...the distance between North Korea and Seoul is very, very small and they could basically vaporize large parts of the South Korean population even with conventional weapons, so that's not really very easy to threaten or to deliver," Johnson said, according to the Telegraph.
Tensions have heightened in the past two months over North Korea's intercontinental ballistic missile tests; one missile flew over Japan's mainland into the Pacific Ocean, while the US Pacific territory of Guam was also threatened.
Trump has condemned what is believed to be North Korea's biggest ever nuclear test on Sunday, saying it is "very hostile and dangerous" to the US.
In response to the claims of nuclear- and hydrogen-bomb testing, Seoul launched an exercise modelling the use of ballistic missiles against Pyongyang.
Jim Mattis, US defence secretary, warned that "any threat to the United States or its territories, including Guam, or our allies will be met with a massive military response, a response both effective and overwhelming," the paper reported him as saying.
Johnson, however, said the UK would seek a more diplomatic solution. "We have to consider how to respond and it's our view in the UK, overwhelmingly that peaceful, diplomatic means are the best and we think the sanctions route still holds potential."
He then turned to condemn North Korea's sole ally, China, and said: "China is responsible for 90 per cent of North Korea's trade and North Korea only has six months of oil supplies left.
"There is scope to continue to put pressure on the regime."
Prime Minister Theresa May, meanwhile, said North Korea's latest actions are "reckless" and pose an "unacceptable threat" to the world.
"I discussed the serious and grave threat these dangerous and illegal actions present with Prime Minister Abe in Japan this week, and reiterate the call we jointly made for tougher action, including increasing the pace of implementation of existing sanctions and looking urgently in the UN Security Council at new measures," the PM said in a statement.
You can share this story on social media: