WikiLeaks is a media organization, UK tribunal rules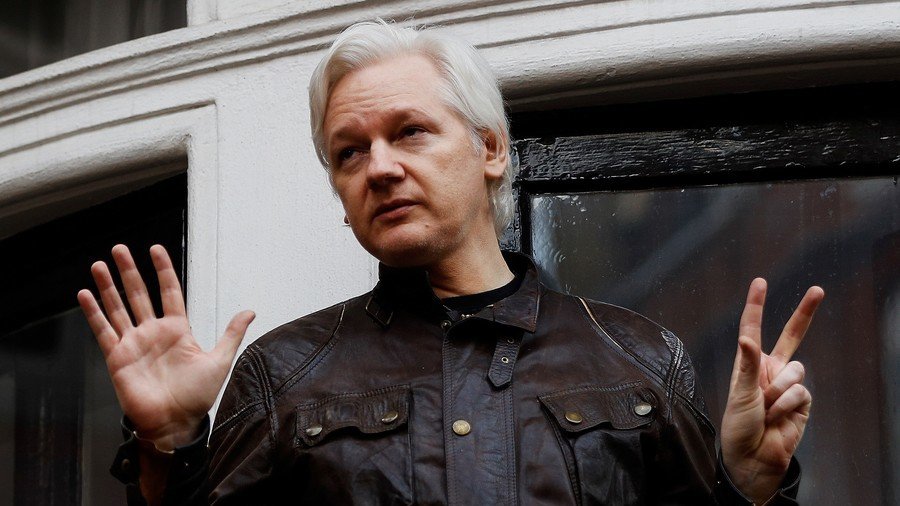 Julian Assange's WikiLeaks has been recognized as a "media organization" by a British tribunal, a ruling which may help Assange's defense against extradition to the United States, on press freedom grounds.
The UK's information tribunal, which is roughly equivalent to a court, published a ruling on Thursday that stated: "WikiLeaks is a media organization which publishes and comments upon censored or restricted official materials involving war, surveillance or corruption, which are leaked to it in a variety of different circumstances."
The tribunal, headed up judge Andrew Bartlett, QC, made the comment under the heading "Facts," according to the Guardian.
The US has been seeking to prosecute Assange since 2010, when WikiLeaks published hundreds of thousands of confidential US defense and diplomatic documents. US attorney general Jeff Sessions said in April this year that the arrest of Assange is a priority.
The US disputes Assange's media credentials, and the issue of whether he is a journalist or a publisher would be one of the main battlegrounds, in the event of the US seeking his extradition from the UK.
After leaks of emails from the US Democratic party and from Hillary Clinton, CIA director Mike Pompeo described WikiLeaks as "a non-state hostile intelligence service often abetted by state actors like Russia." He added Assange is not covered by the US constitution, which protects journalists.
Assange remains holed-up in the Ecuadorian embassy in London, where he has been granted diplomatic asylum.
The tribunal's definition of WikiLeaks comes in a summary into a freedom of information case heard in London in November. An Italian journalist, Stefania Maurizi, is seeking the release of documents relating to Assange, mainly in regard to extradition, and had lodged an appeal with the tribunal.
While the tribunal dismissed Maurizi's appeal, it acknowledged there are issues weighing in favor of public disclosure in relation to Assange. It added, however, these are outweighed by a need for confidentiality on the matter of extradition.
The UK Crown Prosecution Service (CPS) and the US justice department have refused to confirm or deny whether they have discussed the extradition of Assange, the Guardian reports.
You can share this story on social media: