Will Britain get its share of EU's 42,000 bottles of wine & £13mn artwork after Brexit?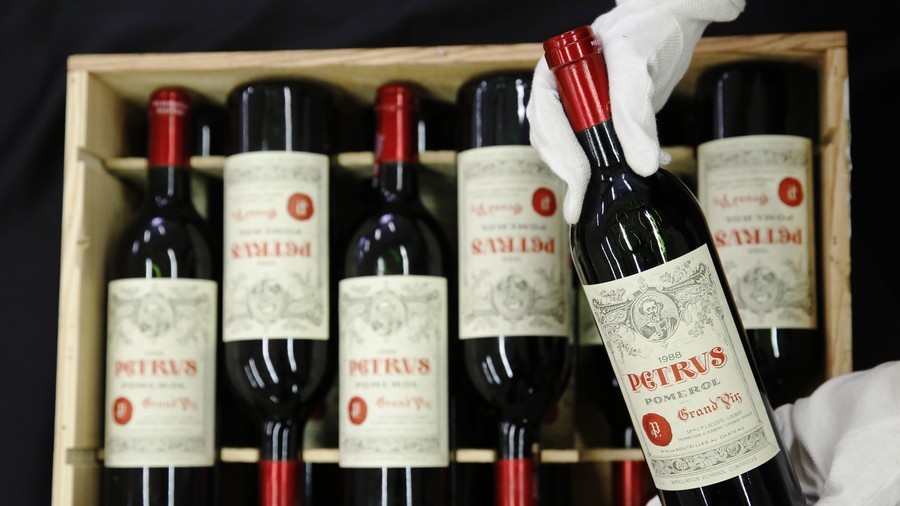 Britain must get its fair share of the EU's 42,000 bottles of wine and fine art worth £13 million ($17.4 million) during Brexit negotiations, Tory Brexiteer Sir Edward Leigh has said. He urged ministers to "promise to take back control" of the collections.
British negotiators are expected to demand around 5,000 bottles of wine, 250 bottles of spirits, and £2 million ($2.7 million) worth of artwork. Top priorities, you see.
Speaking in the Commons on Thursday, the veteran MP said that the alcohol and art should not be left for Jean-Claude Juncker, the European Commission president, to "enjoy." Leigh told MPs: "The EU is estimated to have a wine cellar of over 42,000 bottles and artwork worth more than £13 million ($17.4 million), some might say metaphorically looted from the capitals of Europe. After we leave the party, will the minister promise to take back control of our fair share of this art and wine and not leave it for Mr Juncker to enjoy?"
Brexit Minister Robin Walker replied: "[Leigh] raises a very interesting question - the legal basis of those assets and liabilities have been analyzed in detail and accounted for in the overall settlement. The scope of the settlement is laid out in the joint report."
Working out Britain's liabilities and assets was integral to calculating the Brexit divorce bill. The final tally is set to be up to £39 billion ($52.25 billion). Brexiteers insist Britain has many assets inside the EU which should be offset against outstanding liabilities.
It comes as Prime Minister Theresa May heads to Brussels for a crucial meeting, at which she hopes EU leaders will approve the start of Brexit trade talks. She suffered a humiliating defeat on Wednesday night as an amendment to the EU Withdrawal Bill, allowing MPs a guaranteed say on the Brexit deal struck with Brussels, was backed by 309 MPs, while 305 supported the bill remaining unchanged. A total of 11 Tory MPs staged the rebellion, demanding a "meaningful" vote on the final settlement.
Ministers admitted that Wednesday night's defeat was a "significant setback" but insisted it would not frustrate the Brexit process. Labour leader Jeremy Corbyn, however, described it as a "humiliating loss of authority" and said "parliament has asserted itself" amid a "power grab" by May.