Britain eyes up share of EU assets as part of Brexit divorce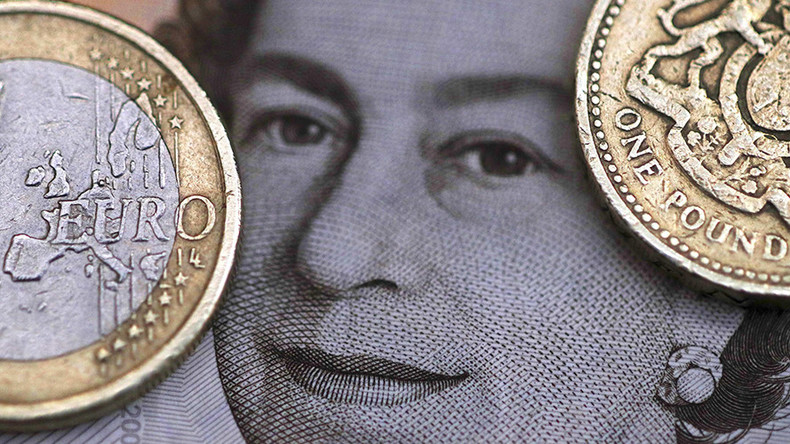 Britain will demand a substantial share of EU assets worth more than €150 billion in an attempt to soften the Brexit divorce bill.
Michel Barnier, the EU's chief negotiator, is currently totting up Britain's bill for leaving the bloc, the Times reports.
The list of up to €60 billion (US$64 billion) of liabilities includes spending commitments signed off by Britain before the referendum that will be owed when it officially leaves in 2019.
Officials in Whitehall, however, are said to be writing up their own list of EU financial assets, and are eyeing up Britain's share.
Brussels think tank Bruegel estimated on Wednesday the EU's assets are worth €152.5 billion.
Of this, an estimated €40 billion is made up of cash, property and other financial assets, while €56 billion is in loans owed to the EU. A further €45.2 billion is tied up in committed funds that may never be spent, €10.3 billion is owed in budget contributions to the EU, and there is €1 billion worth of other disposable assets.
The government is expected to argue that as the EU's second-largest net contributor and a member for more than four years, the UK is entitled to a portion of those assets.
Britain could be given a €20 billion share in assets, the Times says, which could be used to offset the liabilities as part of any Brexit settlement.
Conservative MP Sir Desmond Swayne said the issue was going to be at the "top of the government's agenda."
"Before you get round to talking about the future relationship you have to talk about who gets the home," he added.
Last year, it was reported that Britain plans to claim a share of the EU's 42,000-bottle cellar of wine, cognac and other spirits as part of negotiations.
The UK also wants its share of other EU assets, which include land, offices and space satellites in a property portfolio worth €8.7 billion, and part of the European Parliament's art collection.
The ratio for divvying up the value of assets with Britain is likely to be highly contentious. But on the basis that Britain makes around an eighth of net EU budget contributions, its claim would cover roughly 5,000 bottles of wine, 250 bottles of spirits, €2.25 million worth of art, and around €10 million from the book value of the European Court of Justice building.
You can share this story on social media: