Brexit talks will be on 'humongous scale,' Britain's former ambassador to EU warns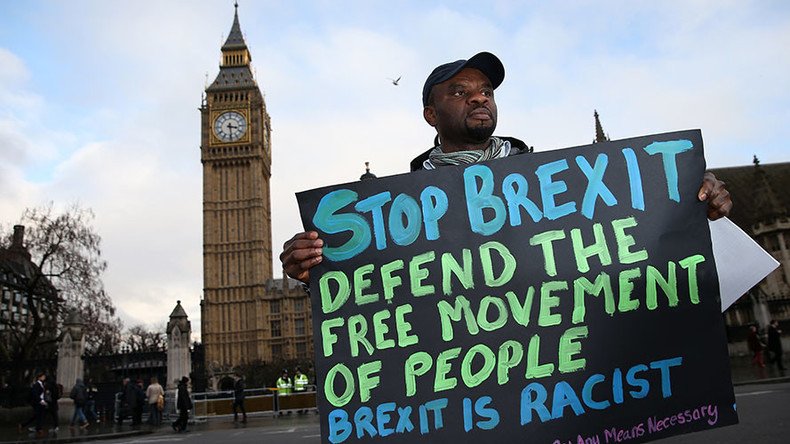 Britain's former ambassador to the EU, Sir Ivan Rogers, has warned that Brexit talks will be on a "humongous scale" and involve "difficult trade-offs."
He sensationally quit the civil service last month, saying there was "muddled thinking" over Brexit.
On Wednesday, he was called before MPs for the first time since his resignation.
"It is a negotiation on a scale that we haven't experienced probably ever, but certainly since the Second World War. This is going to be on a humongous scale," he said, adding "we're in the phony war period at the moment on both sides of the Channel. The players aren't on the pitch."
Rogers also warned against "name calling" and engaging in a "verbal fist fight" during negotiations.
"Obviously, I would expect us and the 27 to be coming at this from very different angles and with very different objectives, but negotiations ultimately only culminate in deals if there is a determination on both sides of the table to make progress," he said, adding, "the 27 will spend an awful amount of time in negotiation with each other and producing agreed plans."
The negotiations could end in a giant divorce bill, Rogers added, saying talk of the EU demanding a £50 billion "divorce bill" were well-founded.
A trade deal could take until the mid-2020s to agree on, Rogers said.
The diplomat said that senior EU figures believe the cost for the UK of crashing out without a deal and reverting to WTO rules are so great that Britain cannot afford to refuse.
"The view of many will be that the implications for the UK of walking away without any deal on the economic side and without any preferential arrangement and walking into a World Trade Organization-only world are, from their perspective, which may be a misreading of us, so unpalatable that we won't do it," he said, while implying that Prime Minister Theresa May had been "slightly misleading" in promising "access" to the EU single market.
"The North Koreans can trade within the EU," he said.
"The question is – on what terms?"
Sir Ivan's position was thrust into the spotlight after advice he had given to May was leaked to the press ahead of a key European Council summit in December.
He has denied leaking his own advice to Ms. May, however, saying "I never leak, I never have, I never would."
You can share this story on social media: