UK Ambassador to EU resigns ahead of Brexit negotiations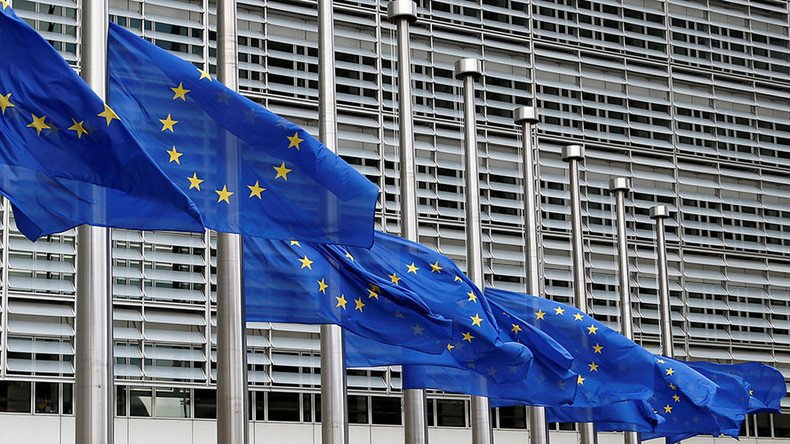 Sir Ivan Rogers, Britain's top diplomat in Brussels, has abruptly resigned from office just months before Brexit negotiations are expected to begin, Downing Street has confirmed.
Sir Ivan was appointed as permanent representative in 2013 by former prime minister David Cameron.
A government spokesperson said: "Sir Ivan Rogers has resigned a few months early as UK Permanent Representative to the European Union.
"Sir Ivan has taken this decision now to enable a successor to be appointed before the UK invokes Article 50 by the end of March."
His decision could cast Britain's negotiating position into disarray just months before formal Brexit talks are due to begin, according to the Financial Times. Sir Ivan is one of Britain's most experienced EU negotiators.
Sir Ivan will leave the position a few months earlier than his original departure date of November.
Labour MP Hilary Benn, who chairs the Brexit select committee, said that the resignation had come at a "crucial" time and that a replacement must be found quickly.
He said the shock resignation was "not a good thing" for the UK.
Sir Ivan has a longstanding relationship with prime minister Theresa May and was consulted by her on Brexit strategy. However, his relationship with some of her team reportedly began to deteriorate in recent months.
This culminated in December with a leak to the BBC of Sir Ivan's advice to May suggesting it could take until the early to mid-2020s for the EU to agree and ratify a trade deal with Britain.
May says she will trigger formal talks between the UK and the EU by the end of March.
Since May's appointment as PM, Sir Ivan has played down the prospects of a "soft Brexit" in private conversations with other officials and EU ambassadors.
He has long seen the most likely scenario as Britain leaving the EU single market and customs union, and the biggest questions being whether this would be achieved through an orderly and managed transition or via a sharp exit with no withdrawal agreement with the EU.
READ MORE: Post-Brexit EU trade deal will always be at mercy of member states – UK ambassador
Arron Banks, the chairman of Leave.EU, has welcomed Sir Ivan's surprise resignation, telling the Guardian: "This is a man who claimed it could take up to 10 years to agree a Brexit deal.
"He is far too much of a pessimist and yet another of the establishment's pro-EU old guard. He has at least done the honourable thing in resigning."
You can share this story on social media: