Fishermen insist UK will take back control of its waters after Brexit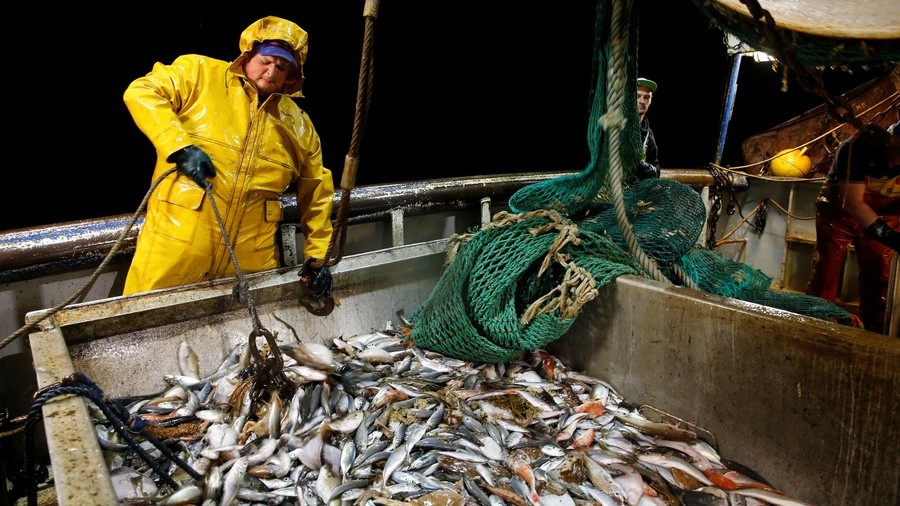 Fishery leaders observing the ongoing Brexit talks have warned EU member states against trying to stop the UK taking back control of the industry. They said there were signs that the 27 nations, including some with no fishing interests, were adopting "very entrenched views."
The Scottish Fishermen's Federation (SFF) says it is "broadly" satisfied with the latest EU fisheries deal reached this week, but its chief executive Bertie Armstrong stressed that international law made it "abundantly clear" that, when Britain leaves the EU, control of UK waters will revert to the UK government.
"That will allow the UK to decide for our own waters who gets to catch what, where and when," he said, according to the Telegraph. "But it doesn't mean we won't be willing to negotiate access. The difference is that it will be on our terms.
"Taking a hardline stance will not help as we move to the situation where international negotiations with the UK as a coastal state determine outcomes. It is also in stark contrast to the reasonable and responsible approach taken by the UK industry."
He said the industry was generally satisfied with the outcome of the December Fisheries Council and was "heartened" to see the UK and Scottish fisheries ministers, George Eustice and Fergus Ewing, and their "tireless" officials working through the night to get a deal.
However, he added, "there are strong signs that countries both with and without fishing interests are adopting very entrenched views."
A fisheries deal over fishing quotas in EU waters was reached following negotiations in Brussels on Wednesday. Member states agreed limits on 53 stocks, and increases to other fish, including cod, haddock and monkfish. Two thirds of fish in the North Sea and Atlantic fisheries will be subject to sustainable catch limits next year.
The negotiations are likely to be some of the last before Britain leaves the EU and the Common Fisheries Policy. The Department for Environment, Food and Rural Affairs (Defra) said the deal would give UK boats fishing opportunities worth more than £750 million in total.
Eustice said the deal would allow for a ten percent increase in cod catch in the North Sea, as well as a 23 percent increase in haddock and a 20 percent increase in monkfish.
Ewing added that negotiations had been "challenging" but the outcome was "broadly fair." He told the BBC: "We have secured a strong result for Scotland's fishermen, with deals worth more than £440 million to the industry and crucial increases for many of our key species.
"So overall, we achieved a great number of our objectives, but there were some disappointments. In the west coast, we fought very hard to get an increase for our prawn fishermen and we were disappointed we didn't secure a lower reduction in the quota for that particular species."
Ewing added that Brexit had "loomed large" over this year's negotiations. "Now that these deals have been confirmed, we will continue to seek real assurances from the UK government that they will not trade access to Scottish waters away to secure other interests in the Brexit negotiations. We cannot and will not accept Scottish fishing interests being put at risk."