Snowflakes defeat Britain First! Weather forces Jayda Fransen & Paul Golding to cancel rally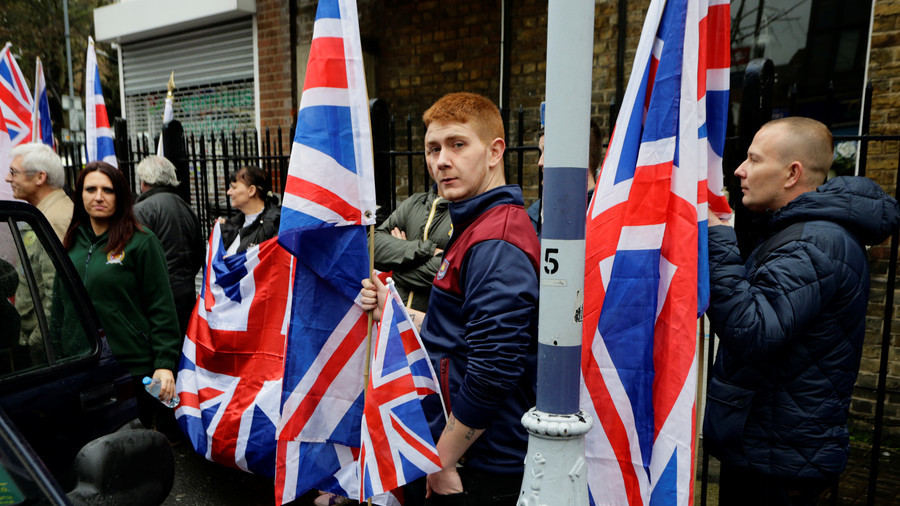 Britain First leaders Paul Golding and Jayda Fransen cancelled a far-right rally because of snowfall across Britain – leading to jeers, joy and jokes about snowflakes. Ho ho ho!
Members of the far-right outfit, recently re-tweeted by President Donald Trump, were on their way to Belfast for a march. But the weather had other ideas.
"Unfortunately because of this snowstorm that's causing chaos, we're not going to be able to make it over to Belfast," Golding tweeted.
Hours ahead of the 3pm meet up, Golding said it could not go ahead despite his having waited "a good three to four hours" at the airport.
'Snowflakes' is now a term used to describe extreme liberals who get offended by every view which does not align with their own. The term is often associated with millennials.
Since they are considered the main opposition to Britain First, one can see why the snowflakes on Twitter found the weather-related cancellation hilarious.
One user wrote: "Snowflakes have literally forced Britain First to call off their fascist 'rally' in Belfast."
Another said: "Oh no, Britain First had to cancel their Belfast rally because of a bunch of snowflakes."
Britain First deputy leader Jayda Fransen recently shot to fame in America when President Trump re-tweeted her three times. She had posted a series of violent videos of Muslims, including one where a teen is thrown off a roof and beaten to death.
Trump re-tweeted the clips to his 45 million followers, thereby sending Fransen's name around the globe. Her Twitter following doubled and Britain First called on the president to help her out with a court case.
She is currently on bail awaiting trial over four charges of causing religiously aggravated harassment as part of a Kent Police investigation into the distribution of leaflets and the posting of online videos. She will go on trial at Folkestone Magistrates' Court on January 29 alongside Britain First leader Paul Golding, who faces three similar charges.