Trump retweets Jayda Fransen: 5 things you need to know about Britain First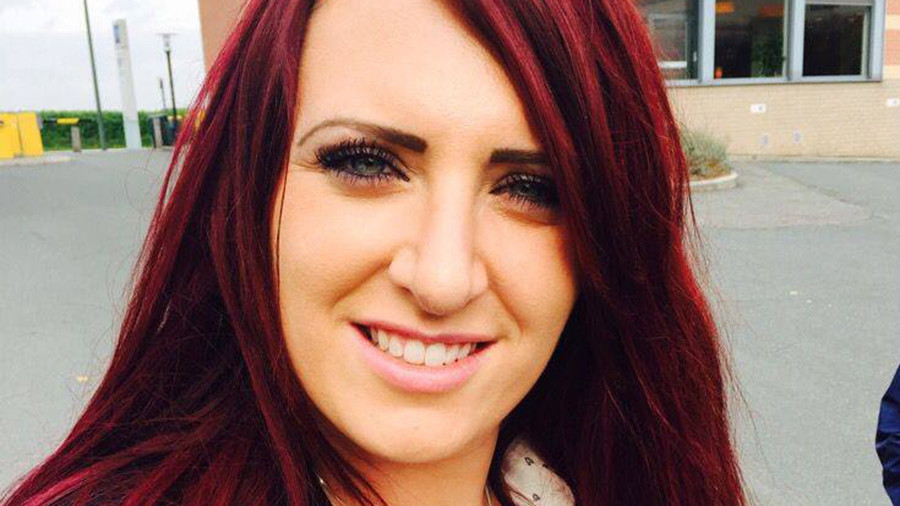 US President Donald Trump has sparked public outcry by retweeting blatantly Islamophobic videos that were originally posted by Jayda Fransen, deputy leader of the far-right group Britain First. After Charlottesville, this isn't a good look.
The US President has been accused of stoking the fires of far-right and anti-Muslim ideologies to his 44 million Twitter followers. Did Trump actually know who he was retweeting or what Britain First does?
FYI, Donald, here is a list of the group's most odious behavior:
1. Scapegoating Islam
Most recently, the far-right group, which wants "a comprehensive ban on the religion of Islam," was condemned after horrific footage emerged of Britain First leader Paul Golding harassing a group of Muslims in south-east London. The incident took place outside a mosque in Crayford and came shortly after the terrorist attack on Parsons Green in mid-September injured 30.
Golding, who founded the party back in 2011, started a Facebook live stream in which he can be heard yelling at a large group to "take responsibility for the actions that take place in their name." One man asks: "What does it have to do with anyone here?"
Golding replied: "Listen, ISIS, Al-Qaeda, they're Islamic terror groups. Islamic," the Newshopper reported at the time.
2. Bidding for London
Golding, who was sentenced in November for assaulting a martial-arts instructor, and who had already been jailed once for breaching a court order banning him from entering mosques, also made headlines while running for mayor of London. When he fielded himself as a candidate in 2016, he infamously turned his back on winner Sadiq Khan for the mere fact that he is a Muslim.
He received a total of 31,372 votes – just 1.2 percent.
3. Anti-Muslim rant goes viral
At the end of August, the far-right group, which is believed to have around 1,000 members across the whole country, came under the spotlight again as footage emerged online of one of its supporters giving an anti-Muslim rant on a bus.
Passengers were horrified as the man, who pledged support to Britain First and former English Defence League leader Tommy Robinson, pursued his foul-mouthed, Islamophobic rant on board the Sheffield supertram.
The footage was viewed 175,000 times after passenger Victoria Hindle posted it online.
Outraged passengers can be heard shouting "we don't want to hear it" and "shut up."
Hindle can be heard threatening the man that she will send the footage to the police and get him arrested. He replies: "Ok then, fair enough. I'm not being racist."
South Yorkshire Police said they were aware of the footage and were investigating.
4. White Crosses
Golding and Fransen also sparked public outcry in April after brandishing large white crosses in a predominantly Muslim area of Birmingham, shouting "Jesus be with you."
They said they were "very proud" to be holding the cross during Holy Week, despite being labeled un-Christian by every single Christian denomination in the UK.
But the two, who were also accompanied by Robinson, were forced to flee when confronted by a group of Muslims wanting to clarify the principles of Islam.
5. Targeting Grenfell
Footage also emerged in June of Golding baiting Muslims of the East London Mosque, who were trying to help residents left homeless by the Grenfell Tower fire.
Golding claimed he was surrounded by a "mob of Muslims and white liberals screaming abuse," but images posted by the Mosque show no evidence to substantiate the claims.
They do, however, show him being intentionally provocative as he disregarded traffic laws and parked next to a busy pedestrian crossing. In a statement, the East London Mosque told the Huffington Post: "The far-right Britain First group turned up again outside the East London Mosque today, as the congregation prepared for midday prayers and collected donations for the victims of the Grenfell Tower fire.
"Far-right extremist Paul Golding and his cronies have targeted the local Muslim community in the past. We condemn their attempts to create tension in our communities. Once again, they showed flagrant disregard for British traffic laws, parking on a zig-zag next to a busy pedestrian crossing and blocking entirely the cycle lane!"