Tory twists and U-turns: The bumpy (and embarrassing) road to Brexit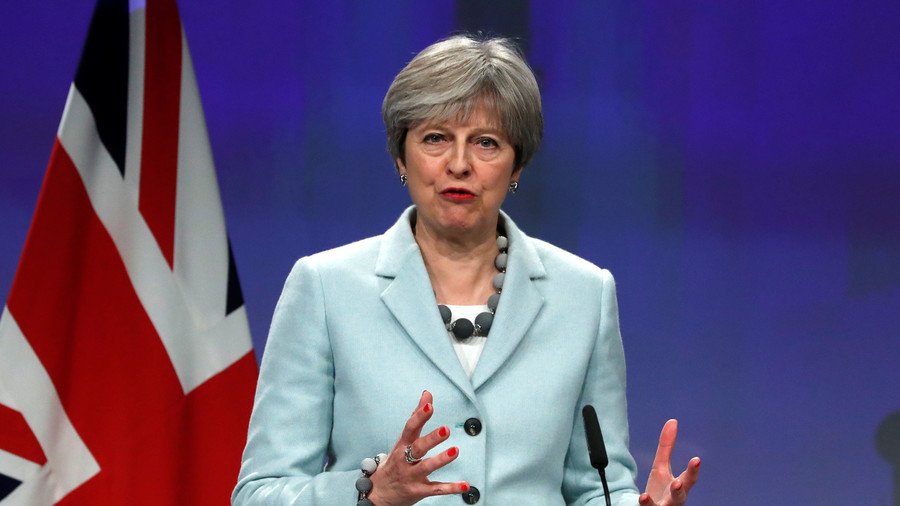 A Brexit deal is finally on the horizon after the first round of negotiations between Britain and the EU was signed off. Brexiteers and Remainers are hurriedly analyzing details of what has been described as a deal with "significant give and take."
Prime Minister Theresa May and Commission President Jean-Claude Juncker revealed that the first round of talks had been signed off on Friday. But the long and bumpy road leading to another awkward on-camera handshake has been full of twists and U-turns.
Brexit divorce bill
The amount of money that Britain must pay as part of its withdrawal has been one of the biggest issues on the negotiation rollercoaster. Boris Johnson said the EU could "go whistle," asserting that Britain would be paying no more than Downing Street sees fit.
By September, Britain was going sideways. EU chief negotiator Michel Barnier was threatening to walk away from talks, and his UK counterpart, David Davis, could not win him over. Cue Theresa May – the prime minister was rolled out in Florence, where she essentially offered £20 billion ($26 billion).
The EU reportedly demanded £60 billion ($80.5 billion) and Michel Barnier refused to talk further. Johnson quickly climbed down, stating hours before the first deal that, of course, he only expected whistling from Europe at a figure of €100 billion ($118 billion.
With days to go before a crunch European Council meeting, a figure was agreed. It now stands at £39 billion ($52 billion), but could increase during any agreed transition period.
The Irish border blunders
Blunders over the Irish border revealed Theresa May's Achilles Heel when the original deal fell through last week. May bowled over to Brussels with a bag full of offers. The three major sticking points (Brexit bill, Ireland's border and EU citizens' rights) were sorted.
Except they weren't. Arlene Foster slammed on the brakes when she found out that May was planning on keeping Northern Ireland under different rules to the rest of the UK post-Brexit.
The rug was pulled from under May, who flew home with her head in her hands. She needs support from the 10 Democratic Unionist Party (DUP) MPs in Westminster after she lost her majority in a snap election in June.
May said the deal would prevent a hard border between the Republic and Northern Ireland, Britain's only land border with the EU. Details are not being released but the DUP is reportedly on side - this time.
The prime minister announced that "specific solutions to what are the unique circumstances of Northern Ireland" are yet to be found. Meaning, it is far from over.
EU citizens' rights
Theresa May did manage to win concessions from the EU over citizens' rights. Criminals checks, which Europhile Guy Verhofstadt called illegal, will be allowed. Meanwhile, charges will be set for a "settled status" for a person who has lived in the UK for more than five years. The cost will not exceed the cost of a British passport, which is £72.50 ($97.30).
However, May did not just cross one of her "red lines" - points which she would not budge on – instead, she dived right over one for the three million EU citizens living and working in the UK.
It was revealed today that the European Court of Justice (ECJ) will continue to have a role in overseeing EU citizens' rights for eight years after Brexit – until March 2027. And this was just the first stage of negotiations - a deal is far from done.
The Government has been warned over the creation of further chaos. Labour's Shadow Brexit Secretary Sir Keir Starmer said agreement was "two months later than originally planned."
"We cannot have another year of chaos and confusion or the farcical scenes we saw earlier on in the week that put jobs and the economy at risk," he added.
You can share this story on social media: