Tories praise Brexit deal, but Nigel Farage says it is 'humiliating'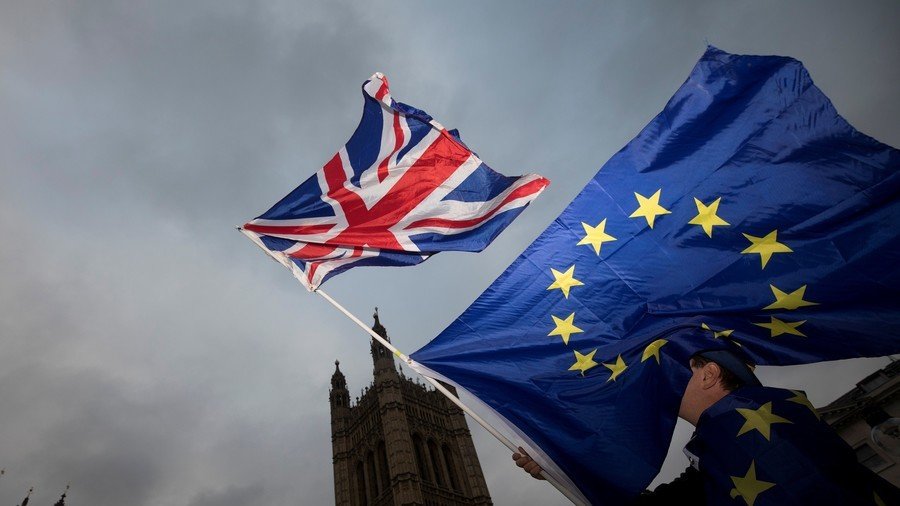 Brexiteer Nigel Farage has attacked Theresa May's EU deal, stating it allows the UK to "move on to the next stage of humiliation." Business leaders, however, said they were "breathing a huge sigh of relief."
Farage, the former leader of UKIP, took to Twitter following Friday morning's announcement of a deal struck allowing negotiations in the withdrawal from the EU to move to the second phase. He tweeted: "A deal in Brussels is good news for Mrs May as we can now move on to the next stage of humiliation." Farage has been critical of the negotiations, accusing the UK government of "betraying" the Brexit expectations of millions of voters after conceding ground on the Irish border.
READ MORE: Confirmed! Brexit deal brokered between May and EU - no hard border for N. Ireland
Scottish First Minister Nicola Sturgeon welcomed the move to the next stage of talks, but raised some concerns, tweeting: "Move to phase 2 of talks good – but devil is in the detail and things now get really tough. If #Brexit is happening (wish it wasn't) staying in single market & customs union is only sensible option. And any special arrangements for NI must be available to other UK nations."
The Democratic Union Party (DUP), which props up May's Tory government, said there is still more work to do to establish how Irish border arrangements will look after Brexit.
"We believe there is still more work to be done to improve the paper. Specifically, more work is needed around the areas of cooperation where it would be necessary to have alignment of rules and standards," the DUP said in a statement, adding that more needs to be done to establish how alignment could be effected without staying in the EU's single market and customs union.
The DUP also said that its support for the final deal would depend on its contents, and that it had cautioned May about its reservations.
Adam Marshall, the director general of the British Chambers of Commerce, was far more positive about the negotiation breakthrough. In a statement he said: "Businesses will be breathing a sigh of relief that 'sufficient progress' has been achieved." He added: "After the noise and political brinksmanship of recent days, news of a breakthrough in the negotiations will be warmly welcomed by companies across the UK."
Marshall said business will "particularly cheer the mutual commitment to a transition period to support business confidence and trade." They will want details of this confirmed swiftly in the new year when negotiators move on to the big questions around our future trade relationship with the EU, he added.
Brexit minister David Davis said Britain had taken a big step forward. "Today is a big step forward in delivering Brexit. Been a lot of work but glad the Commission have now recommended that sufficient progress has been reached," Davis tweeted.
Chancellor Philip Hammond congratulated May, saying a deal in Brussels is a boost for Britain's economy. He said on Twitter: "Delighted a deal agreed in Brussels that paves way for further progress on talks about future UK/EU relationship. A positive step. Today's announcement in Brussels is a boost for Britain's economy. Now let's conclude a trade deal that supports Britain's jobs, businesses and prosperity."
Health Secretary Jeremy Hunt tweeted it was time for Mrs. May's critics "to recognise her extraordinary strength & resilience which, whatever the hurdles ahead, will deliver stage 2 just as it has delivered stage 1."
Environment Secretary Michael Gove, an influential pro-Brexit voice in May's cabinet, has also signaled his support for the deal. "This is a significant personal political achievement for the Prime Minister... Earlier this week, there were all sorts of doomsayers who thought there would be no prospect of an agreement. They've been proven wrong," he told BBC radio.
Amber Rudd, the home secretary, also said she was delighted with the news. She said on Twitter: "Delighted we've reached an agreement which will give both Europeans here in the UK and British citizens in the EU binding guarantees about their residence rights." She added: "I hope this will now give those concerned real peace of mind. We are building a new system so that the application process will be smooth and simple. For now, EU citizens in the UK, do not need to do anything."
You can share this story on social media: