Attacked from all sides: PM facing another Tory revolt amid signs she's pushing soft-Brexit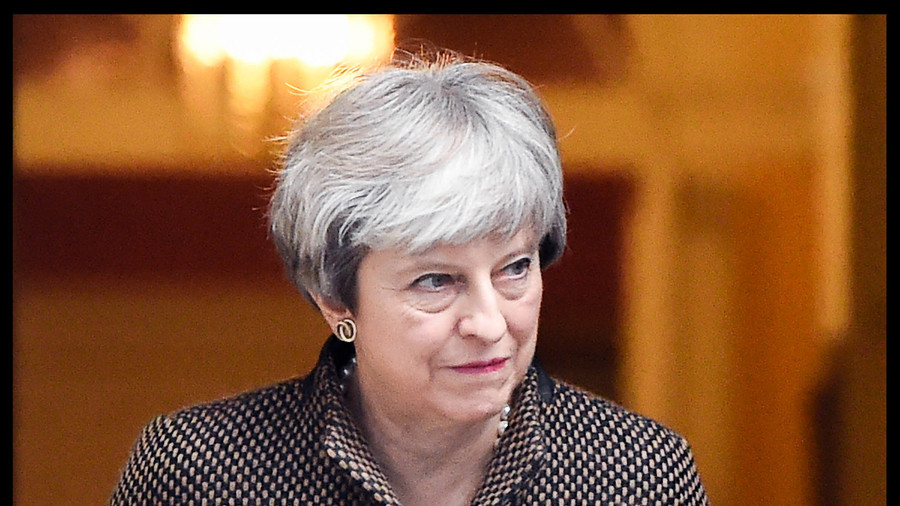 Theresa May is braced for yet another Tory cabinet revolt, with hardline Brexiteers in the government reportedly furious she could push for the UK to stick to EU regulation post-Brexit. That is essentially what has become known as a 'soft-Brexit'.
Hardliners want to break free of the EU's red tape seemingly at any cost. However, earlier this week Brexit Secretary David Davis' suggested the whole country could stick to EU economic regulations once it withdraws from the bloc in March 2019. Davis made the proposals in a bid to make progress in Brexit talks after their embarrassing collapse on Monday.
Attempts by May and EU Commission President Jean Claude-Juncker to reach an agreement in Brussels failed when the Northern Irish Democratic Unionist Party (DUP) – which is effectively propping up May's government – refused to back the government's Brexit strategy.
The DUP was angered by a plan that would reportedly see Northern Ireland keep a soft border with the Republic of Ireland, effectively remaining under EU trade laws, something which has become known as 'regulatory alignment'. It's not clear what that would mean for the rest of the United Kingdom.
Hardline Brexiteers are now said to be planning a revolt against the PM over the plans and her apparent failure to make ministers aware of what deal she was offering Brussels.
"Cabinet is in the dark about what the PM is doing, which is a very strange state of affairs to be in," a senior insider told the Sun.
Foreign Secretary Boris Johnson and International Trade Secretary Michael Gove, who for 18 months spearheaded the Vote Leave campaign, are said to be concerned about May's softening stance. Johnson reportedly confronted the PM in a clash during a Tory cabinet meeting Tuesday as he told her that he "would worry if regulatory alignment bound us into the EU," the Sun reported.
Former Secretary of State for Works and Pensions Iain Duncan Smith described the new plans as "intolerable", and suggested it was time for the UK to turn its back on negotiations.
"We cannot sign up to regulatory alignment. It means we can't do trade deals," Smith said. "These are demands that are designed to box us in. We have to say to them, 'not good enough'. We simply can't pay this price."
May has until the end of the week to draft up a plan that will convince the EU that Britain is ready to move on to trade talks.
You can share this story on social media: